Transfer news: £50m Arsenal target confirms he wants move – but there's one problem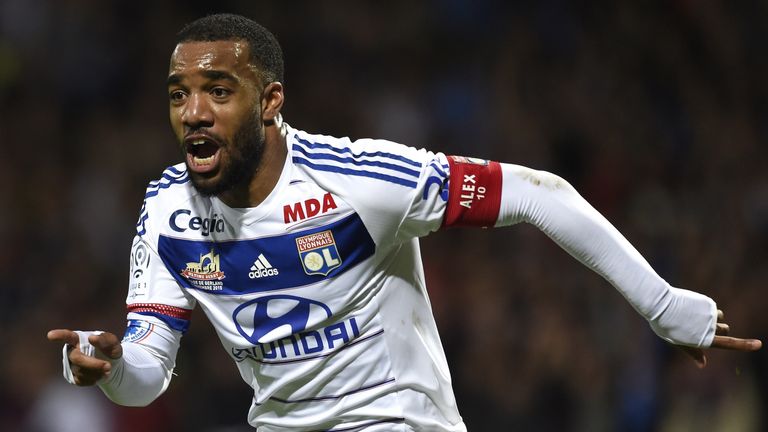 Long-term Arsenal target Alexandre Lacazette has confirmed he's set to leave Lyon this summer but the striker says he'll only join a club in the Champions League.
Despite a growing number of fans calling for him to walk away, Arsene Wenger is expected to extend his contract and oversee a complete overhaul of his squad this summer.
A new striker will be needed as doubts surround the future's of Alexis Sanchez, Olivier Giroud and Lucas Perez and Lacazette has been named in the papers as Wenger's number one target.
The French international has long been linked with a move to the Emirates but after sticking with Lyon in recent years, the striker has now confirmed he's set to find a new challenge at the end of the season.
The Daily Star reported last week that we were well positioned to secure a £50m deal if Lacazette decided to come to the Premier League but we faced competition from the likes of Atletico and Dortmund.
However, it looks like the 25-year-old has now practically ruled out a switch to the Emirates after saying that he will only consider joining a team that can offer Champions League football.
Lacazette is quoted as saying by the Metro.
'This summer I might go for a breath of fresh air and try something different, always with the idea of progressing in football and as a person,'

'I'm going to keep working, with the hope that good opportunities come for me this summer.

'[The team I join] will have to be in the Champions League and play good football – passing the ball, not just hitting it from box to box. Not kick and rush. That would not work for me.'
We currently sit sixth in the table and although we do have games in hand over our rivals, it's looking increasingly likely that we're going to miss out on the top four for the first time in 20 years.
READ: Arsenal offer Dutchman lucrative deal
Therefore, we won't be able to offer Lacazette the Champions League football he craves making a transfer extremely unlikely to happen this summer.
It will be a real shame to miss out on Lacazette as he's developed in to a top class striker having scored 31 goals for Lyon this year. We could certainly do with that sort of firepower up front next season but without Champions League football, it seems we're destined to miss out.