Arsenal boss claims Sanchez will sign new deal + Ozil update
By
mac14
on April 26, 2017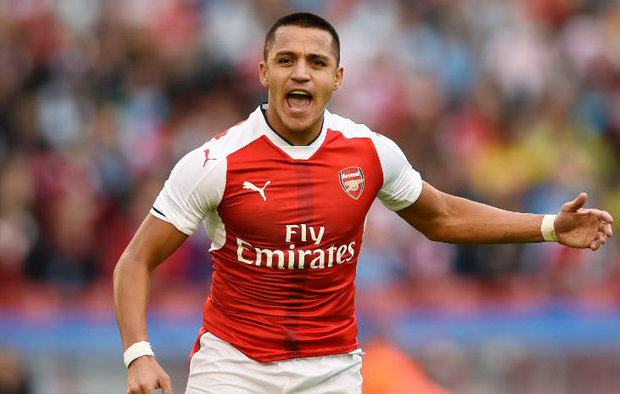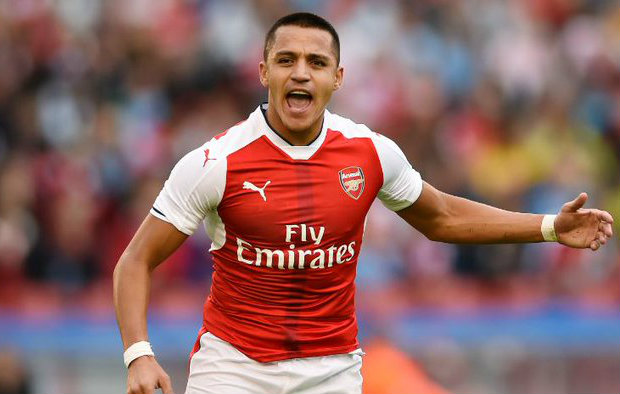 Arsene Wenger has claimed Alexis Sanchez will eventually sign a new deal with Arsenal plus he's given a brief update on Mesut Ozil's situation.
Sanchez is approaching the final 12 months of his contract and negotiations over an extension have been postponed until the summer so the player can concentrate on football during the closing stages of the campaign.
There is intense speculation in the media over what will happen with some suggesting Alexis has already made up his mind to leave after apparently growing frustrated at our lack of competitiveness on the pitch.
We're also struggling to match his reported £300,000-a-week wage demands so many fans feel it's only a matter of time before our Chilean superstar leaves north London.
However, Wenger claims that Sanchez is happy at Arsenal and wants to stay at the club. The boss says the stand-off is contractual – which suggests it's just about the money – and he's confident an agreement will eventually be reached.
Wenger also reiterated that the club are willing to make Alexis see-out the remaining year of his contract if he does decide to snub our offer of a new deal.
The Frenchman told Arsenal.com:
"The problem as well that you have to analyse, always, firstly, is: can you find better and for what kind of money? The inflation is so big that sometimes today even mathematically there can be advantages to keep a player until the end of a contract.

"But I personally think he will sign and stay here. First of all he is happy here. His desire is as well to stay. That is what I deeply believe. The disagreements are more purely contractual. Not on the desire. Both parties have the desire to find an agreement, so I think it will happen."
The likes of Chelsea, Man City and Man Utd have all been linked with Alexis in recent weeks but Wenger says Arsenal have no intention of selling to another Premier League club.
I'm sure the boss can understand why some will be skeptical given our history of selling key players to other English teams in the past with Robin van Persie's sale to Man Utd in 2012 the most recent example.
However, Arsene explained that the situation with van Persie was different as he was older than Sanchez and it sounds like the club were reluctant to tie him down to a lucrative long-term contract – which was understandable given his injury history.
Wenger continued:
"I let Van Persie go in the last year of his contract because Van Persie was 29, going on 30, and he was signing a long-term contract. That is not the case with Alexis. Alexis is 28. So that is a bit different.

"I don't think that you would sell him to any Premier League club, that is for sure. Because you want to be as strong as you can be, and not strengthen the other teams.

"But I just told you that I think Alexis will stay here and sign a contract. You are in your job [in the media] where you are always painting the most dreadful situation. But we are not necessarily in that situation."
So it seems like Wenger is confdient Alexis is going to sign a new deal but we shouldn't get too excited until he's put pen-to-paper. The good news is he appears adamant we won't sell to another Premier League club so we'll probably sound out the likes of Atletico Madrid, Juventus and PSG if we do decide to cash-in.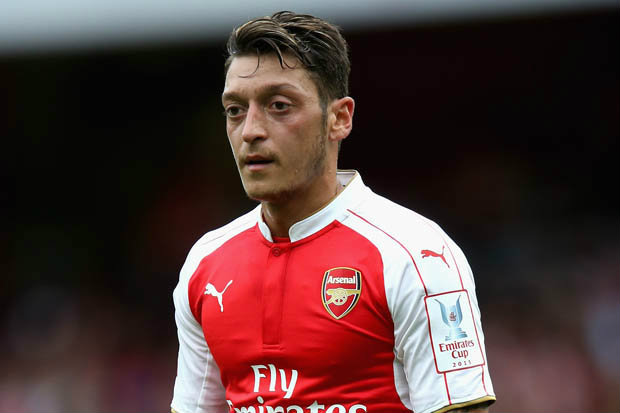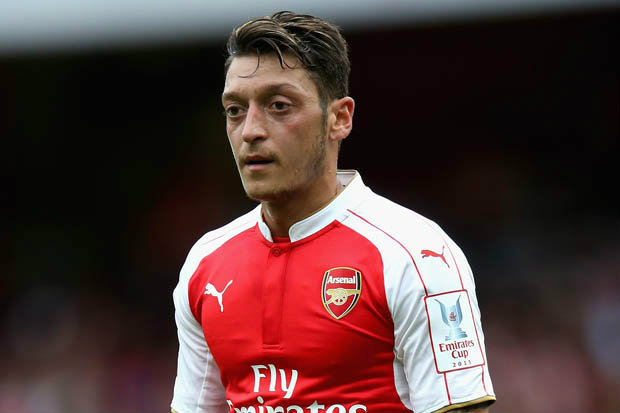 Mesut Ozil is in the same situation as Alexis as his deal is also approaching it's final 12 months and Wenger says the German international's future will also be decided in the summer.
On Ozil, he told the clubs website:
"It will be similar. It will all be decided in the summer."
The club should be more confident on Ozil penning a new contract as there appears to be less serious interest being shown in him – plus he recently bought a new house in north London and is settled at the club.
It's certainly going to be an interesting few months and while much of the focus is on Sanchez and Ozil, the first thing we need to resolve when the season finishes if the future of Arsene Wenger.