Arsenal legend says this man should replace Arsene Wenger
By
mac14
on September 8, 2016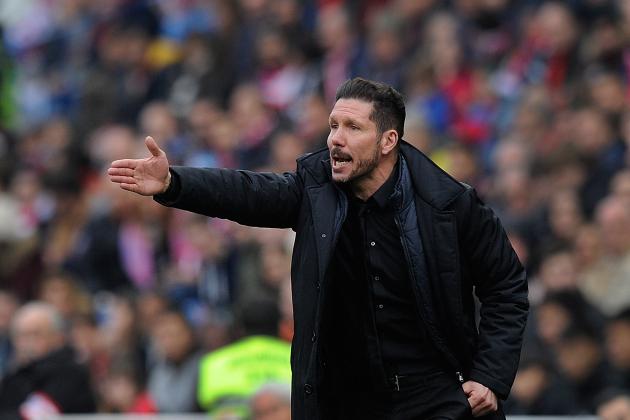 Arsenal legend Ray Parlour says that Atletico Madrid boss Diego Simeone is the man to replace Arsene Wenger at the end of the season.
Wenger is in the final year of his contract at the Emirates and while there have been rumours suggesting he's been offered another two-year extension, many feel the 66-year-old will finally decide to call it a day next summer.
Speculation in the newspapers on Wednesday claimed that Bournemouth's Eddie Howe is being lined-up as a potential replacement for the long-serving Frenchman with the reports even suggesting Wenger could move upstairs.
However, Parlour says that it's too soon for Howe to manage a big club like Arsenal and claims that Simeone should be the man we go for to replace Wenger.
Parlour told talkSPORT:
"I don't think he [Howe] would know enough about big foreign players to attract them,"

"He is doing a wonderful job at Bournemouth and he could be a manager in the future for Arsenal, but I think it is a little bit too soon for him at the moment."

"Simeone, whether he would want to move from La Liga we don't know, but I'm sure he would like to test himself in the Premier League against the likes of Guardiola, Mourinho, Klopp and managers like that,"

"He would be the favourite if it came to Arsenal changing the manager at the end of the season."
I don't think you can argue with what Parlour says here. I'm a big Howe fan but would have concerns that it's a bit soon for him to manage Arsenal and he's not really got any track record in dealing with top class foreign players.
Simeone on the other hand is an established manager who's done a sensational job at Atletico battling against Barcelona and Real Madrid. He's won the La Liga title, got to the Champions League final and managed world class players like Antoine Griezmann.
I understand people have concerns over his style of play but I actually think we need a complete change when Wenger does go. If the new boss tries to recreate Arsene's style it's going to cause more problems.
A shift in style will ensure a proper transition away from Wengerball and Simeone has the strong character needed to replace the Frenchman.