Arsenal table £43m bid for Julian Draxler – report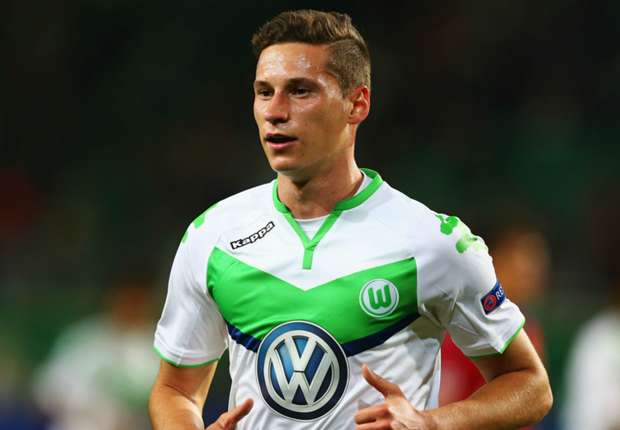 According to ESPN [via the Sun], Arsenal have launched a stunning £43m bid to sign German star Julian Draxler this summer.
Arsene Wenger is desperate to add some firepower to the squad and Draxler has once again been linked with a move to the Emirates having been targetted by the club in previous years.
We were reportedly close to getting a deal agreed back in 2014 and were again understood to be keen last summer but we missed out when he joined Wolfsburg in a £25.5m deal.
However, it looks as though the boss has renewed his interest in the 22-year-old as ESPN [via the Sun] are reporting that Arsenal have offered €50m for the attacker – which equates to just under £43m.
There is no indication given as to whether Wolsfburg have responded to our supposed offer but you'd imagine they may find it difficult to resist given that they'd turn a huge profit of almost £20m should they decide to cash-in.
It's difficult to know how much truth there is behind this report as there is so much speculation flying around these days but I personally wouldn't be surprised if this particular story is true.
Wenger is a known admirer of Draxler's and with Theo Walcott's future at the club in serious doubt, perhaps the boss is eyeing the German star as a potential replacement.
Draxler is capable of playing anywhere across the attacking positions so he'd give us plenty of options in the final third if he was to make a move to the Emirates this summer.
MORE: Blaise Matuidi open to £22m Arsenal move
However, any talk of a move will have to be put to one side as he's currently preparing for tonight's huge Euro 2016 clash with France and will be hoping to keep his place in attack having started in four of Germany's five games so far.