[Photo] Alexis Sanchez poses with Lamborghini in Miami, eases injury concerns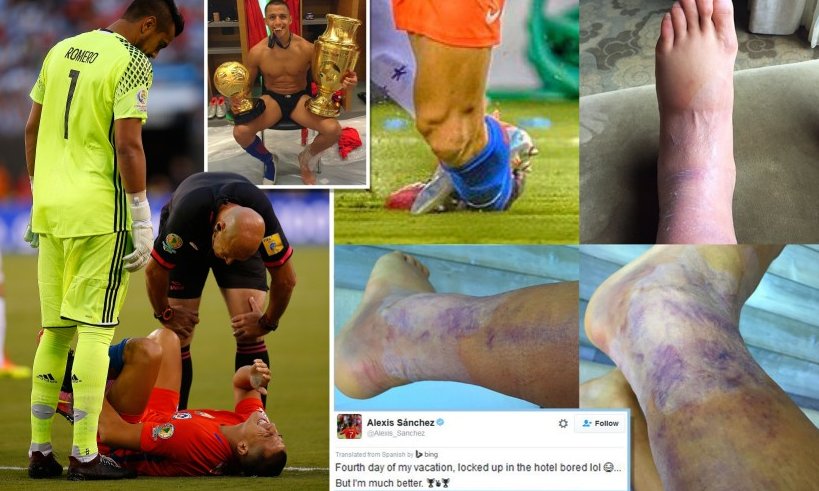 Arsenal star Alexis Sanchez has eased injury concerns over his ankle after posing with a Lamborghini while holidaying in Miami.
Sanchez posted some worrying photos of his left ankle after picking up an injury during the closing stages of Chile's Copa America final win over Argentina last weekend.
The attacker was initially bed ridden and his ankle was badly swollen and bruised, leading to fears he may have caused some serious damage which may see him miss the start of his pre-season later this month.
However, it seems Sanchez is now back on his feet and the ankle can't be too bad as he's able to drive a Lamborghini as he's uploaded a photo of him posing in front of the super-car while enjoying a vacation in Miami.
It's a relief that his ankle seems to be on the mend but let's hope Alexis doesn't do too much partying while in Florida as he needs to rest-up and ensure he doesn't suffer any Copa America hangover like he did last year.
Here is what Sanchez has been sharing on social media:
…. @ Miami Beach, Florida https://t.co/VdiXnwJw8G

— Alexis Sánchez (@Alexis_Sanchez) July 5, 2016