Arsene Wenger's latest comments show why he has to leave this summer
By
mac14
on April 21, 2016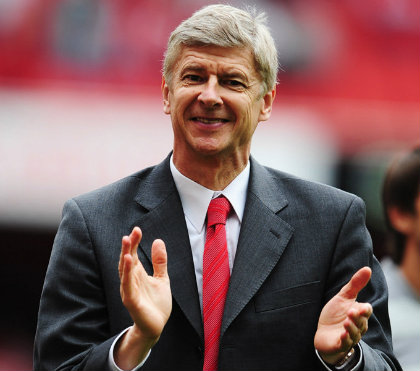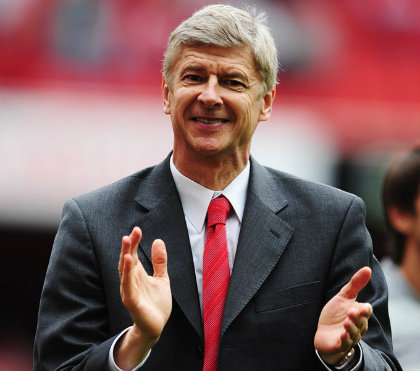 For years, Arsenal fans have argued over when is the right time for Arsene Wenger to leave the club but I think the bosses latest comments highlight why he should walk away this summer.
Fans are disillusioned following yet another title collapse with our disastrous 2016 form throwing away our best chance to win the Premier League in over a decade. And to rub salt in to the wound, Tottenham could still be the beneficiaries.
Our North London rivals currently hold an eight point advantage over us and while this could be cut to five if we beat West Brom tonight, with just four games remaining it would be a big ask to overturn that sort of deficit.
So it looks like there will be no St. Totteringham's Day for the first time in 20 years. If that's not bad enough, Spurs still have a chance of overtaking Leicester to win the title. They certainly have the momentum to do it.
It's understandable then, that a growing number of supporters are calling for a change in management. Finishing fourth every year was one thing, but finishing behind Spurs is quite another – especially if they become Champions.
Despite the unrest in the stands, Arsene insists he's not ready to walk away and will see-out the final year of his contract – at least. Many still feel he's the right man for the job and can turn things around.
Ordinarily I'd agree and until now, I've thought he deserved one last chance to go out on a high by winning the title next season. However, his comments yesterday tell me it's finally time the great man walked away.
Speaking at his press conference on Wednesday, Wenger tried to justify our poor form by telling us there is 'no shame' in coming third. The boss is quoted as saying by the Mirror:
"I would also like to remind you that if we win the game against West Brom, we are third in the league and, if you look at the history of the club over 140 years and its consistency, you will see there's no shame in that — even if we are not happy with it."
Our 140 year history is irrelevant. It's modern day football that counts, so is there any 'shame' in finishing third….
In most other seasons I would agree. Finishing third last year behind mega-rich Chelsea and Manchester City was actually a decent achievement when you take in to account the spending power we were up against. Finishing third/fourth for the last ten years while paying off the stadium was also a fantastic achievement given the circumstances.
However, to finish third behind Leicester and Spurs this year is nothing short of a disaster. There is simply no excuse left to justify our failure to win the title this season.
Everything fell in to place for us with the usual suspects all enduring transition seasons, but we've failed to take advantage and the worst thing about it….Wenger doesn't seem to care anymore.
If he honestly thinks there is no shame in finishing third this season, he needs to go. It seems clear to me that Arsene has lost his edge. That desire to be the best and not accept anything less. 15 years ago Wenger would never have told us there was no shame in coming third.
These days, all we hear are excuses and Wenger telling us to be thankful for being in the top four. I used to be thankful for coming fourth when we were battling United, City, Chelsea and Liverpool [occasionally Spurs], but this year has obviously been an exception and Wenger still doesn't admit our failings.
I would much rather he sat there in his press conference and said "look, no excuses, we've f*cked up. This should have been our year but we've blown it. We need to assess why, strengthen in the summer and come back stronger next season".
But no, we get told there will be no shame in finishing third. Behind Spurs. And Leicester f*cking City.
It's this acceptance to be 'also-rans' that tells me Arsene no longer has the desire to make Arsenal great again. He's happy to finish in the top four every year, no matter who we finish behind, keep the club in the red and expect the fans to be thankful, all while we have £200m in the bank.
Sorry, Arsene, thanks for the memories, but it's time to say goodbye….