[Photo] Arsenal legend move a step closer to becoming Gunners boss
By
mac14
on March 11, 2016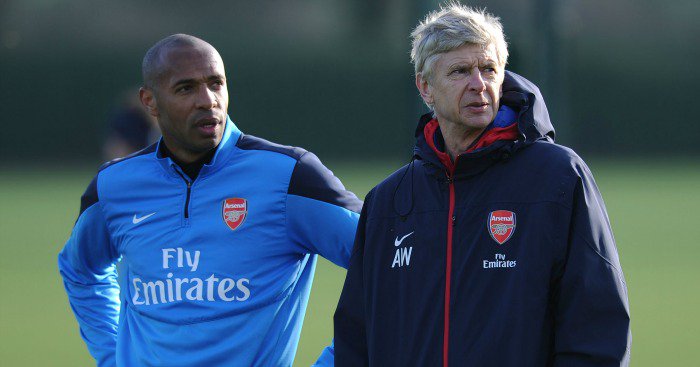 Thierry Henry has moved one step closer to becoming Arsenal boss one day after completing his UEFA A licence.
Having already secured his B licence last year, Henry has been undertaking the course for his A licence with the Football Association of Wales in recent months.
The 38-year-old has now successfully completed the course and posted a photo on his Instagram account yesterday of him posing with his qualification.
It now means that Thierry can manage in the professional game at any level below the top flight, so up to Championship level in England, or within a club academy.
Henry starts his pro licence in April and will then be able to manage any team in the world, including the mighty Arsenal.
The legendary Arsenal striker has already been working with our youth team this season but he's been tipped as one of the front-runners to replace Arsene Wenger when the boss eventually leaves the club.
I personally think it would be a huge mistake for Thierry's first proper job in management to be as Arsenal boss and thankfully it's highly unlikely to happen any time soon, despite what some bookmakers will have you believe.
Henry is far more likely to start by managing a youth team or even become someone's No.2 before he even thinks about taking a top job like Arsenal.
Just like with Fergie at United, replacing Wenger is going to be an extremely tough job and as Ryan Giggs found out, being a club legend doesn't automatically make you a great manager straight away.
I do think Henry will have a significant role to play at the Emirates one day, but let's give him time to gain some experience in the world of management first and hopefully he'll earn the right to become Arsenal boss.