Arsene Wenger on Alexis Sanchez's poor recent form
By
mac14
on February 26, 2016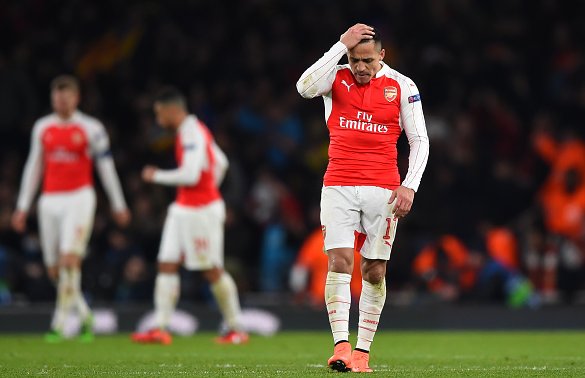 Arsene Wenger has admitted that Alexis Sanchez is taking his time to rediscover his form but has backed the attacker to get back to his best soon.
Sanchez has seen his season interrupted by injury having missed over two months after suffering a hamstring problem against Norwich at the end of November.
The Chilean attack has struggled to find his form since returning to action in late January with the 27-year-old only managing to register one goal and an assist over the last month, which both came in the FA Cup win over Burnley.
Sanchez endured a frustrating night against former club Barcelona on Tuesday leading to criticism from some corners of the media and Arsene has now admitted that his star man is finding it difficult to get back in the swing of things since his injury.
The boss also revealed that Sanchez is aware of his poor form, but has backed the attacker to be back to his best soon.
Speaking at his pre-match press conference ahead of Sunday's trip to Manchester United, Arsene told Arsenal.com:
on Alexis needing time to find his best form…
Yes.

on whether he is confident Alexis will recapture form soon…
Yes because he's a highly motivated player and I believe that he's conscious of it as well. He wants to do even better. Let's focus on the team performance and after that every individual will benefit from a good team performance.
There is little doubt Alexis has been struggling lately and he's nowhere near the level we saw from his last season. He's still working hard but he seems to be rushing his shots and making poor decisions in the final third, which is all down to him trying too hard.
He was excellent during the 3-0 win over United in October so let's hope he can get back to form at Old Trafford this weekend. We really need a big game from him on Sunday.