Arsenal star offers update after serious and frustrating injury
By
mac14
on December 21, 2015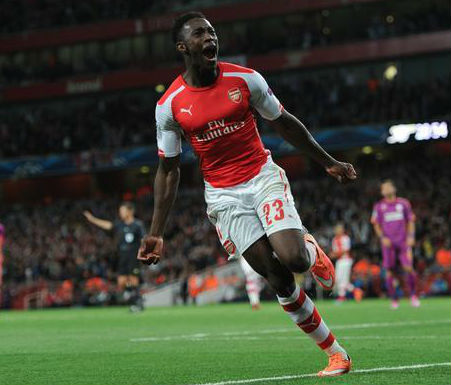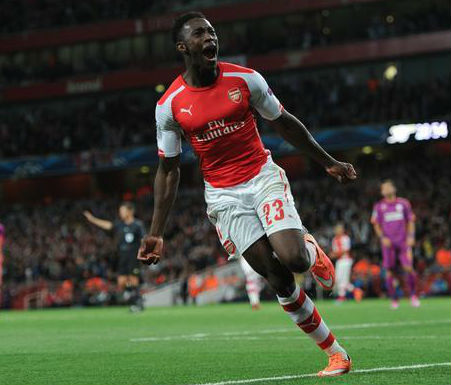 Arsenal striker Danny Welbeck has offered an update on his injury situation and says he's looking to make his comeback in the New Year but admits it may not be until February.
Welbeck has been on the sidelines since way back in April when he suffered what was initially thought to be a minor knee injury during our 0-0 draw with Chelsea.
The injury proved to be far more serious and Danny was eventually forced to undergo surgery in September which ruled him out for the rest of 2015 at least.
The 25-year-old has admitted that it's been a hugely frustrating time for him but and although there is no specific comeback date in mind, he's aiming to make his return at some point in January or February.
He told Sky Sports News:
"It's going pretty well. I think with the way it's going now I'm more positive with things and can't wait to get back on the pitch.

"It's a pretty serious injury and it's difficult to go through those tough periods but it's part and parcel of football.

"I think it has been frustrating, before I had the surgery I was trying to get back fit, but I'm starting to see the light at the end of the tunnel now.

"I've said the new year, January or February, but there's no exact date yet, I've just got to make sure I'm 100 per cent when I come back. Obviously I don't want to come back too soon, and make the injury worse.

"I can't look too far ahead, I think the most important thing to me is to get back and show what I can do for Arsenal."
There have been reports in the press that Welbeck is due to make his comeback next month but as the player himself admits, he's not going to rush back too soon so we'll just have to see how his rehab goes over the coming weeks.
I think we've missed Danny over the past seven months and his return will give us a major boost as he's a versatile attacker who can play out wide or give us another viable alternative to Giroud up top.
Let's hope he doesn't suffer any set-backs when he does eventually resume training and can get himself back on the pitch soon.