Reports: Cech 'disappointed' by Wenger's decision to start Ospina
By
mac14
on September 30, 2015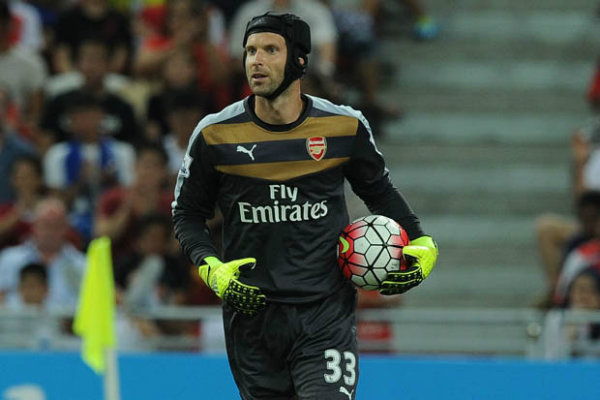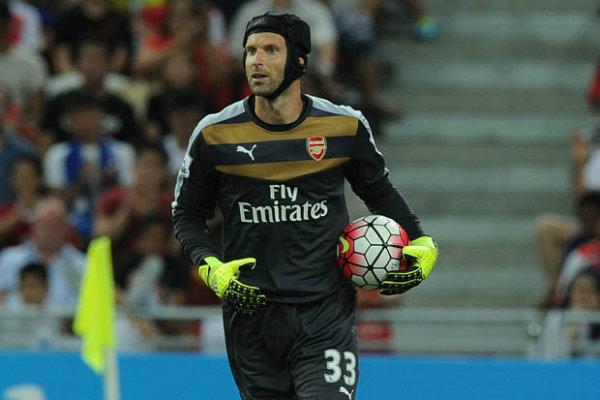 According to the Mirror, Petr Cech was left 'disappointed' by Arsene Wenger's decision to leave him out of last night's clash with Olympiakos in favour of David Ospina.
The boss made the controversial call to leave his only summer signing on the bench and start his No.2 for what was a must-win game given that we'd already slumped to a 2-1 defeat to Dinamo Zagreb – another match Ospina had played.
The decision back-fired in spectacular fashion as Ospina dropped a corner into his own net as we lost 3-2 to the Greek champions to leave us facing an uphill fight to qualify from the group stages.
Understandably, Arsene has been facing a barrage of criticism from fans and pundits for leaving Cech out for such an important fixture but the boss tried to justify his decision by claiming after the game last night that the Czech international was carrying a minor knock.
However, according to the Mirror, while Cech did complain of a slightly tight calf in the warm-up before the Leicester game, they claim he was fully-fit for last night's match and was available for selection.
The newspaper goes on to say that Cech was left 'disappointed' by the decision to start Ospina while the rest of the squad were apparently 'surprised' at the Colombian's selection for such a huge game.
I can't say I'm shocked to hear this as this was precisely the type of game Cech was signed for. We've been let down by poor goalkeeping in Europe in recent years so fans were hoping those days were behind us following Cech's arrival.
The Mirror say that Arsene has a verbal agreement with Ospina that he'll play regularly in ALL cup competitions, including the Champions League, and this agreement was reached after showdown talks in the summer.
Thankfully, the paper claims Cech is expected to be restored between the sticks for our double-header against Bayern Munich. I dread to think the kind of abuse Arsene would receive if he started Ospina again and we lost against the Germans.
Wenger's loyalty to his players is admirable but it's also one of his main weaknesses as a manager. He's more concerned with looking after his players' career's than doing what's best for AFC.
Unfortunately, it's cost us once again and we now look odds-on to crash out of the Champions League at the first hurdle.