Arsenal shareholder demands Wenger is sacked and replaced by Klopp
By
mac14
on September 30, 2015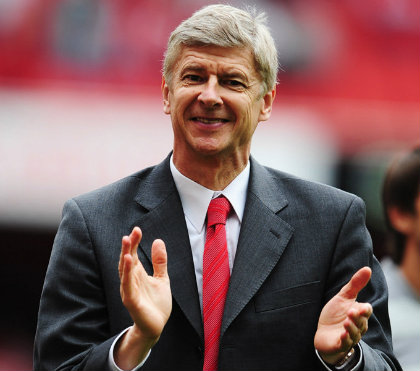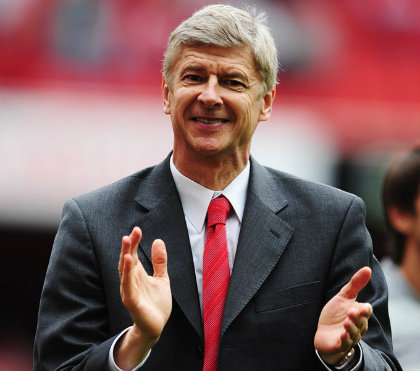 Arsenal shareholder and celebrity super-fan Piers Morgan has demanded Arsene Wenger is sacked and replaced by Jurgen Klopp.
The heat is on Wenger after a shocking 3-2 defeat to Olympiakos on Tuesday night that's left us needing a minor miracle to qualify from the group stages of the Champions League.
The bosses decision to rest Petr Cech and start David Ospina in goal has infuriated supporters after the Colombian international's schoolboy error contributed to our defeat last night.
It seems the defeat to Olympiakos was the final straw for one particular fan as Piers Morgan has slammed the performance as 'diabolical' and claims it was our worst display in Europe during Wenger's entire reign.
He's quoted by the Mirror as saying to talkSPORT:
"That is the worst performance I have seen by Arsenal in Europe in Wenger's entire tenure.

"It is a case of the chickens coming home to roost. I have persistently said that I see no evidence of this progress, of this great leap forward, that we are supposedly making all the time. I point to last night as to what I am talking about.

"I was a diabolical performance against a team that have played 12 teams in England and have never won. They have been thrashed in almost every game they have played in England. They have scored three goals in 12 games in England and conceded 37. Last night, they basically hammered us.

"Wenger always has a great excuse, whether it is the stadium, his spending, the board, the weather. Whatever it is, there is always some excuse that doesn't involve Arsene Wenger. Well last night the excuses ended. It is him.

"There is a wider malaise at the heart of Arsenal. I have had a lot of flak for persistently saying for six, seven years now that I believe Wenger has run his course at Arsenal.

"It is not personal. I have no problem with Arsene Wenger. He is a very erudite, intelligent guy who did an amazing job for the first eight years of his tenure. But how many more years can we put up with shocking mediocrity?

"In the last couple of years alone, we have conceded three goals at home to Olympiacos, Monaco and Anderlecht. Any other big European club manager would be long gone just for that.

"How many more calamities can Wenger perpetrate on this club before the penny drops!"
It's difficult to argue with Morgan. The performance was abysmal and there is clearly something inherently wrong with this team after conceding three goals at home to Olympiakos, Monaco and Anderlecht. Nobody can argue with that.
The problem is, fans are still split over whether Wenger is still the right man to take us forward or if it's time for a change in direction.
Morgan has made it clear for some time what he thinks. He want's Wenger gone and he's once again called on the club to bring in Jurgen Klopp.
The TV presenter and journalist told talkSPORT:
"Firstly, he [Klopp] is available. Secondly, we understand he is itching to get back in the game.

"Thirdly, Liverpool are likely to part company with Brendan Rodgers and he might be tempted by a club of that stature.

"If you look at what Jurgen Klopp did at Dortmund, he completely transformed that team from a very mediocre German side into one that beat Bayern Munich to the Bundesliga twice.

"This is a guy who is twenty years younger than Wenger who is absolutely ravenous for success with a new club.

"He loves attacking football, so Arsenal fans wouldn't be deprived of attacking football, but he would make our defence a granite-like defence."
If Wenger was to leave, I think Klopp would be near the top of most fans list of potential replacements. I'd love him to come to the Emirates.
The problem is, I think most of us know by now that the board isn't going to sack Wenger. Only he will decide when it's time to call it a day, and that isn't going to happen right now. He may assess things at the end of the season. Until then, we're going to have to put up with performances like Tuesday night.