Arsenal shareholder slams Wenger for refusing to spend £200m kitty
By
mac14
on September 2, 2015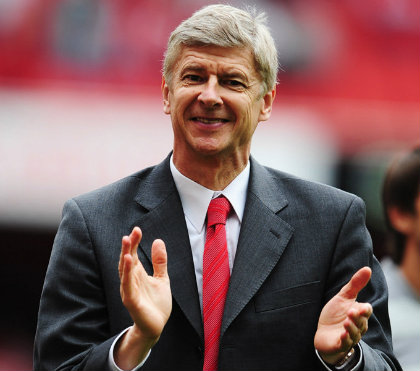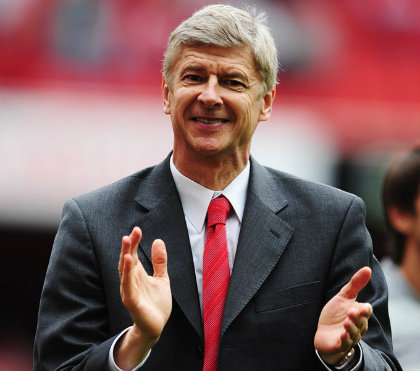 Well known celebrity Arsenal fan and shareholder Piers Morgan has launched a fierce attack on Arsene Wenger for his lack of transfer activity this summer.
A hugely disappointing summer ended with no further arrivals coming in on deadline day meaning we spent just over £10m on one signing; Petr Cech from Chelsea.
Most fans wanted a new top class striker as a minimum, while many others felt we also needed another defensive midfielder to have a squad really capable of challenging on all fronts this season.
Many names were linked, however, the window closed at 6pm last night and Arsenal had failed to sign a single outfield player during the entire summer, and understandably the boss is facing an angry backlash.
One fan who's vented his anger is Piers Morgan with the celebrity supporter taking to talkSPORT this morning to lash out at Wenger for his inactivity this summer, claiming that Wenger's refusal to use the reported £200m at his disposal will leave Arsenal fighting it out for fourth place again.
Morgan also called the boss stubborn, arrogant and claims he's not the manager he was 10 years ago.
Here is a full transcript of what Morgan told talkSPORT:
"This was the season when all the excuses where supposed to be over.

"According to board member Lord Harris only last month, we have £200million sitting there and we can afford 'any player in the world Wenger wants, other than possibly Messi and Ronaldo'.

"Yesterday the deadline elapsed and I spent more money buying a cup of coffee in Starbucks for £2.50 than Arsene Wenger spent in the window after initially buying Cech earlier in the summer.

"Wenger has spent £10m out of £200m at his disposal. Arsenal fans know what we need, we know we haven't had a first class centre-forward since Van Persie betrayed us and went to Man United.

"We do not have a centre forward who is going to win us the league – Giroud will not win us the league.

"I cannot understand why Wenger would do this. Why, when we are on the cusp of potentially challenging again, when you have £200m at your disposal, do you literally do nothing?

"I think it's a shameful abrogation of your duties as Arsenal manager, I think it is further indicative – to me – than he is not the Arsene Wenger he was ten years ago, and I'm afraid that because of his inaction in this transfer window, arsenal are likely to come third or fourth again or potentially slip out of the top four.

"The idea that we're on anywhere the same level as Manchester City is laughable. I think we'll be about 15 points adrift of City, minimum, this season and for me that's inexcusable.

"I think Arsene Wenger was one of the greatest managers the world has ever seen for eight years, but for the next ten years he's been unbelievably disappointing my eyes.

"This behaviour yesterday in the transfer window absolutely personifies the stubbornness, the arrogance, the intransigence and the 'I know best' mentality Wenger has."
While I don't necessarily agree with going on talks shows to slam the manager, it's difficult to really argue with much of what Morgan has said here. It really is baffling why Wenger has chosen not to make further signings.
I'm sure he did want to sign world class players and no doubt he tried, but there is no excuse for not signing a single outfield player. None.
If Madrid refuse to sell Benzema, you suck it up and move on to another target. Not simply say we won't sign anyone else because they aren't as good. That makes no sense. We needed someone who's an improvement on Giroud, and there were plenty of players we could have bought.
Even if Wenger had his heart set on Benzema, pay enough and Madrid would have caved. If Madrid say they don't want to sell, make them by tabling £70m. You can't have it all in life. You want a player so badly that you won't buy anyone else then you're going to have to pay over the odds to get your man.
The reported £200m 'kitty' is wide of the mark but we certainly had around £70m to spend, which is more than enough to buy a top class forward and even another defensive midfielder.
But once again it's left unspent and we've got a squad two players short of being genuine title challengers…..