ESPN Host: Benzema's Agent Was At Emirates Wrapping-Up Arsenal Move
By
mac14
on August 10, 2015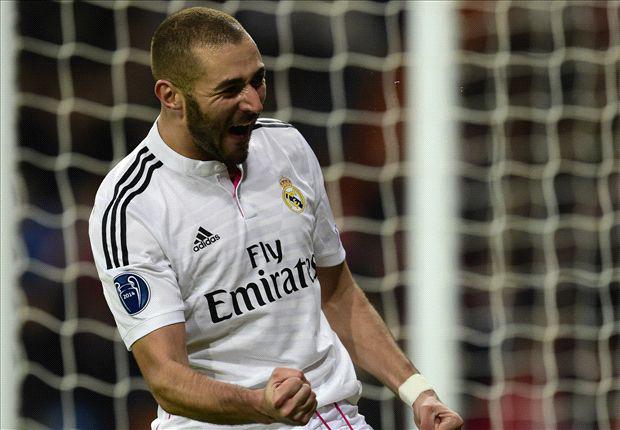 As the fall out from yesterday's shocking loss to West Ham continues, rumours of Karim Benzema's move to Arsenal intensify.
A Venezuelan ESPN host going by the name Jenny Lizarazo caused a stir yesterday after claiming on Twitter that her source had informed her that Benzema was due to fly in to London to undergo a medical this weekend.
She obviously gained a lot of attention [it helps that she's also a model] and newspapers like the Express were reporting the news on Sunday afternoon.
Miss Lizarazo has now updated her followers again to claim that Benzema's agent was at the Emirates yesterday to wrap things up, but there was no further word on if the striker was also in London or how the supposed medical went.
Here are the tweets:
Well…JUST IN…first time one of my sources confirmed the rumor that the plan is Benzema coming to London today for medical…let's see

— Jeinny Lizarazo (@Jeinnylizarazo) August 9, 2015
I'm sorry for your loss today guys…I guess you all know by now that the agent for Benzema was at the game to wrap things up…let's see

— Jeinny Lizarazo (@Jeinnylizarazo) August 9, 2015
Few would have heard of Jenny Lizarazo before and she's given no indication as to who her so-called 'source' is, so it's difficult to know how much we can look into her claims, but she does work for ESPN and is a Real Madrid fan so could have some useful contacts.
Her claims come shortly after BT Sport presenter Jake Humphrey's and celebrity Arsenal fan/shareholder Piers Morgan stated on Friday that they'd heard Benzema's move to Arsenal was close.
As Italian journalist called Emanuele Giulianeli has also been reporting for a week now that the French international was on the verge of moving to North London, so it's safe to say the speculation has been steadily increasing.
We'll just have to sit tight and see how this all develops but obviously we'd all love to see Benzema sign for Arsenal. Calls for a new striker have intensified following our loss to the Hammers and although Benzema's arrival won't sort out our issues at the back, he'd certainly give us a much-needed lift.