Arsenal eye £86m double swoop for German duo – reports
By
mac14
on August 10, 2015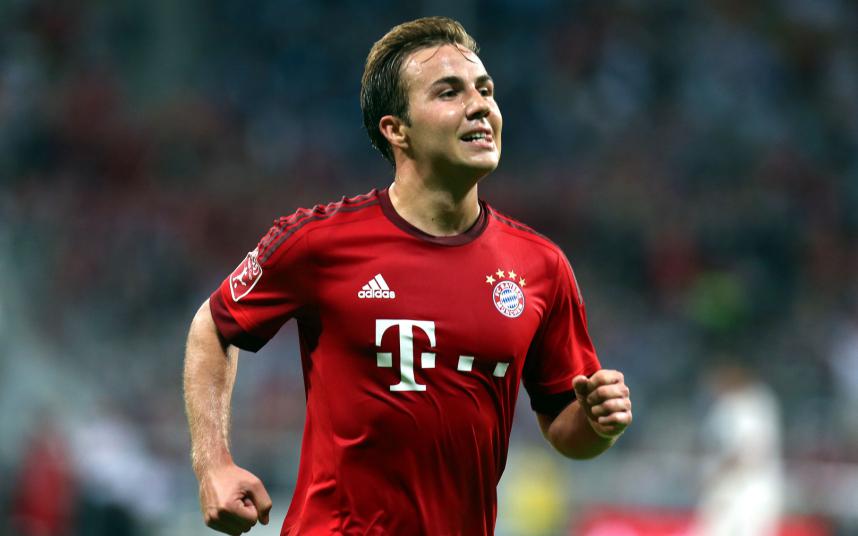 The Mirror are carrying a report today that claims Arsenal are lining-up a sensational £86m double swoop for German attackers Julian Draxler and Mario Gotze.
Arsene Wenger has come under increasing pressure to spend after our disastrous opening weekend defeat to West Ham and it appears he's now cast his eye to the Bundesliga in search of new talent.
The Mirror cite a story coming from Italian outlet Tuttosport which claims Arsenal are lining-up moves for Schalke attacker Draxler AND Bayern Munich playmaker Gotze during the closing stages of the window.
The paper seems to think we're prepared to £86m on the duo – although they don't break this down to give us any idea how much will be spent on either player, but £86m sounds like an unnecessarily high amount.
Draxler has been strongly linked with a £25m move to Juventus this summer but so far a deal is yet to be concluded and he's been a long-term target for Wenger.
Gotze has also been tipped for a move to Arsenal several times in the past and his name has cropped up again this summer after he and his agent questioned his future at the Allianz due to an on-going row with Pep Guardiola.
The press have previously suggested a transfer fee in the region of £30m-£35m for Gotze so if we combine that with the estimated £25m for Draxler, it comes nowhere near the £86m the Mirror claim we're prepared to pay for the duo.
Then there is the question of do we even need both players? Gotze and Draxler and exciting young talents and either would be welcomed at the Emirates [I'd much prefer Gotze].
However, it would be crazy to spend big money on both when we desperately need a top class striker and there is a solid argument that we also need to sign a defensive midfielder and a centre-back this summer, so the money could be better used elsewhere.
I could see Arsene maybe going for one of Gotze or Draxler but would be shocked if he went for both, so I'm taking this report from the Mirror/Tuttosport with a huge grain of salt.
Let's focus our attention of securing what we really need – BENZEMA! The latest on our pursuit of the striker can be found here.