Wenger Responds To Rumours Of Possible £40m Striker Deal
By
mac14
on August 2, 2015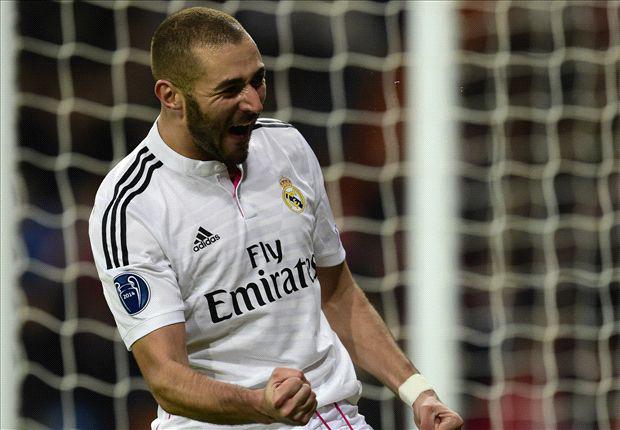 Arsenal boss Arsene Wenger has dismissed reports suggesting Karim Benzema could be heading to the Emirates in a £40m deal from Real Madrid.
We've been strongly linked with Benzema all summer and the boss was forced to play down talk of a move for the French international last month.
The speculation refused to disappear with the Express reporting last week that we'd tabled an improved £35m offer having seen our opening £31m bid knocked back by Real Madrid.
The same newspaper then claimed on Friday that Madrid were willing to do a deal at £40m as Rafa Benitez is supposedly ready to cash-in on Benzema and use the money to buy Marco Reus from Borussia Dortmund.
Predictably Arsene was quizzed about these latest reports in his post-match press conference after our 1-0 win over Chelsea today and once again the boss has dismissed the idea that he's interested in buying Benzema.
He told Arsenal.com:
on Karim Benzema rumours…

No, nothing is happening. Honestly no. I don't know who brings that up. Is it Spanish media or English media? I don't know.
Now there are two schools of thought here. 1) Arsene is telling the truth and the media are inventing his interest in Benzema, or 2) Arsene is playing down his interest as he wants to keep all negotiations private.
Personally, I believe it's No.2. We all know the boss likes to keep his cards close to his chest and he's famously denied being interested in a player [Arteta, Cazorla, etc] just days before we sign them.
However, that doesn't mean we'll buy Benzema. It just means I think we are keen and would sign him if Madrid were willing to do business.
The key is whether Madrid can find a replacement and it appears Reus is their prime target. If they can get a deal agreed with Dortmund, then there's a chance Benzema could be on the market.
If that happens, I think we'll be well placed to sign the striker. And if that happens, we'll have a great chance of the title this season.