Arsenal Table Audacious €35m Midfielder Bid – Reports
By
mac14
on July 31, 2015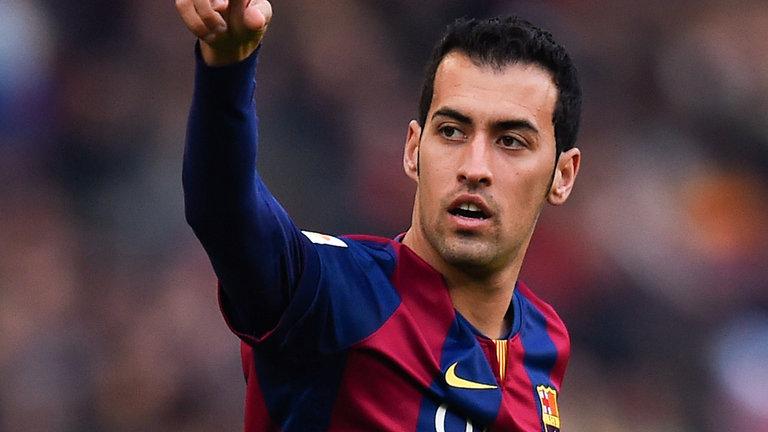 Some interesting reports circulating today with the Express claiming that Arsenal have tabled an audacious €35m offer for Barcelona midfielder Sergio Busquets.
Arsene Wenger had been expected to sign a new holding midfielder this summer but it looked as though he may just go with his current options after seemingly passing up on the chance to sign several reported targets.
However, the boss confirmed last week that he's still on the market and is prepared to spend big if the right player becomes available and rumours began surfacing that we were showing a keen interest in Sergio Busquets.
Spanish outlet Sport reported earlier this week that Arsene had placed the Barcelona star at the top of his wish-list and was eyeing a surprise swoop for the 27-year-old this summer.
It appears we may now have stepped-up that interest as the Express are citing reports that emanate from Spain which claim we've now submitted a formal offer worth €35m – which equates to roughly £24.5m.
However, understandably the newspaper says Barca have no interest in selling and are likely to rebuff our attempts to prise Busquets away form the Nou Camp this summer.
So, what do we make of these rumours? Well, it's difficult to know what to believe these days but even if we are interested in Busquets, I don't think there's a chance we'll be able to sign him.
He only recently signed a new four-year deal and has shown no sign of discontent in Spain. He plays for the European champions in his homeland, so unless he wants a new challenge in England, why would he leave.
And even if the midfielder was open to the move, I'm pretty sure it would take a LOT more than €35m to persuade Barca to sell, so I'm not getting my hopes up that we'll be signing Busquets any time soon….