Arsenal Ready To Pay €68.5m For World Class Attacker – Reports
By
mac14
on July 30, 2015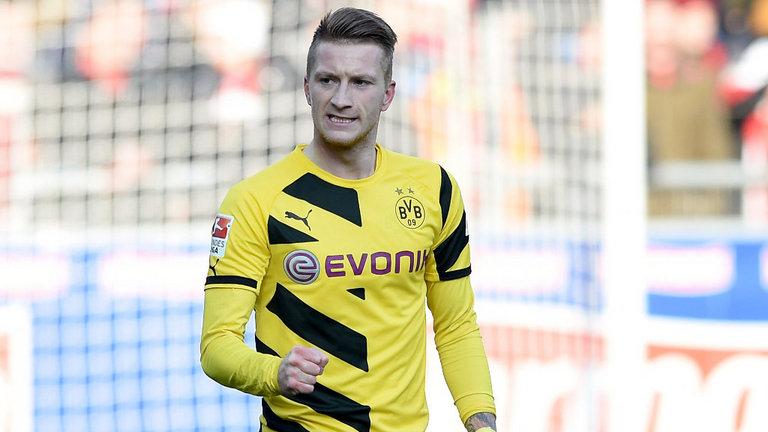 The Marco Reus-to -Arsenal rumours have resurfaced again with the Daily Star citing a report from SportBild that claims we're willing to pay a record €68.5m for the Borussia Dortmund attacker.
Reus has long been linked with a move to the Emirates and it appears Arsene Wenger may be about to make a formal move for the German international, if reports are to be believed.
The Daily Star, via SportBild, claim that we're prepared to pay a whopping €68.5m – which equates to £48m – to land Reus this summer.
No bid has been made as yet, but if this report is accurate, it shows Arsene is ready to do what it takes to bring in a world class attacker before the window shuts.
The boss confirmed last week that he'll pay big money if the right player is available, but it remains to be seen how Dortmund would respond if we did table a €68.5m bid.
With all the speculation circulating in the media it's difficult to know what to believe but I'd love to see Reus come to Arsenal. I have no idea where he'd fit in, as he predominantly plays on the left for Dortmund, but I'm sure we could make room.
The problem is, even if we could strike a deal with the German outfit, it seems we may have to persuade Reus to make the move as his agents recently told the press that although he's flattered by the interest being shown, he wants to stay with Dortmund.
"We read the rumours that are circulating about an alleged transfer for Marco.

"We can say with certainty that the player is having a wonderful time at Dortmund. He is flattered by the interest of many European teams but he's recently decided to stay in Dortmund." [source: Daily Star]
So it looks highly unlikely that anything will come of our supposed interest in Reus. He's a top player and I'd love to see him in an Arsenal shirt, but let's be honest….if we're going to spend close to £50m, we'd be better off throwing it at a striker like Benzema.