Arsenal To Make Late €50m Move To Sign Dream Striker – Report
By
mac14
on July 14, 2015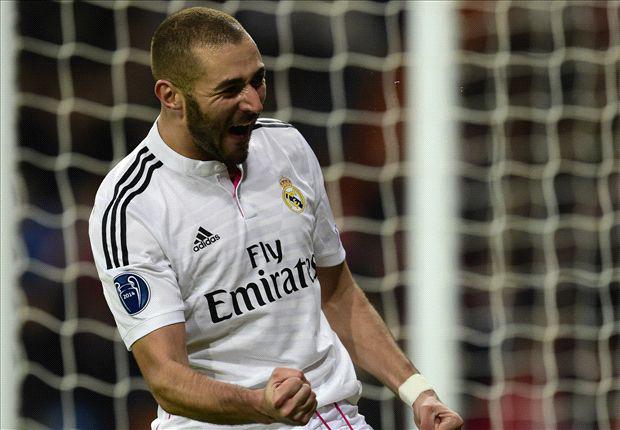 We could be in for an exciting end to another summer transfer window as the Express are reporting that Arsene Wenger is plotting a late move for Real Madrid striker Karim Benzema.
We've been linked with a number of strikers so far this summer but it appears Benzema is the one the boss really wants and he's prepared to bide his time to get him.
Madrid insist that the 27-year-old won't be leaving and the player himself has said he's happy at the Bernabeu, but that could all change very quickly.
There have been plenty of rumours suggesting that new boss Rafa Benitez will give Cristiano Ronaldo a central role this season with Gareth Bale and James Rodriguez in support, and if that happens then Benzema will be out in the cold.
How long will the striker be happy sitting on the bench for with the 2016 European Championships – which are being held in France – on the horizon? Not too long is my guess, so he could be agitating for a move next month.
And it seems this is what Arsene is hoping for as the Express claim that we're ready to launch a €50m (£35m) move for the striker during the closing stages of the window – much in the same way we snapped up Mesut Ozil on deadline day 2013.
I personally don't think £35m will be anywhere near enough to persuade Madrid to sell, but if there's any chance Benzema is available we should burst the bank to sign him.
He would be my dream signing this summer and I honestly think with him up front, we could win the Premier League next season. I'm telling you now, if we sign Benzema, log on to your chosen bookmaker account, claim your betting bonuses and back Arsenal to win the title. He can make that much difference.
We need a world class striker and Benzema is certainly that, so let's hope we see him left on the bench during pre-season and into the start of next season as he'll soon be pushing for a move.
No doubt there will be other clubs interested, but reports claim Arsene has already been on the phone trying to persuade Benzema to join Arsenal, so I think we'd have a good chance of winning the race.
Madrid always sell one big name each summer. Will Benzema be next? Let's hope so….