Photo: 'Leaked' Image Of The Ox Wearing New Arsenal 2015/16 Away Kit
By
mac14
on June 25, 2015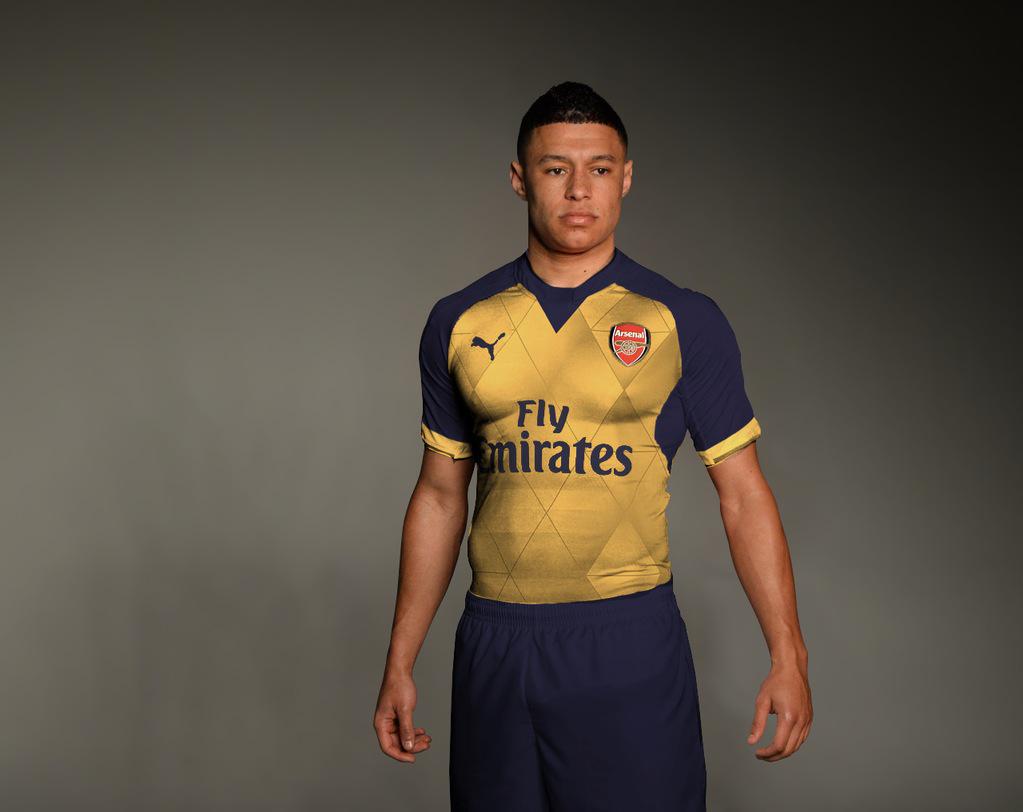 Another supposed 'leaked' image has been doing the rounds online that appears to show Alex Oxlade-Chamberlain posing in the new Arsenal away kit for the 2015/16 season.
We've seen plenty of so-called leaked images appear online over the past few months but this does look like the real deal.
As ever, the new kit has received a mixed response from the Arsenal fanbase with some loving the new design while others feel it's overly fussy and looks waaaaay too tight and uncomfortable.
I personally really like it and love the diamond detailing on the body. Although the blue along the shoulders might be a little overbearing and there's no doubt it looks a little 'tight' on The Ox in the photo above.
Some of the players complained that last seasons kit was too restrictive and we saw many of them constantly pulling at their shirts during games. Based on this photo, I think we'll be in for more of the same next year.
The home kit was officially launched earlier this month but we'll have to wait until the middle of July before the away kit is unveiled to the world.