Photo: Leaked Image Shows Olivier Giroud Wearing 2015/16 Away Kit
By
mac14
on June 16, 2015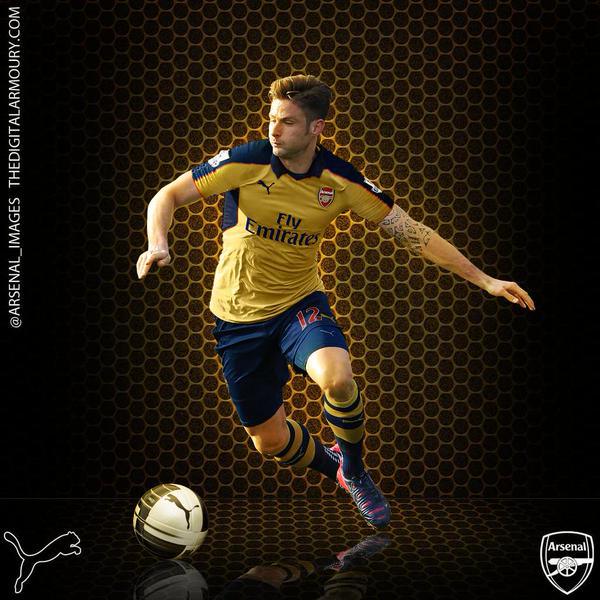 Yet more 'leaked' images of the Arsenal away kit have been circulating online today and we have a couple of them here to show you.
We've seen plenty of supposed mock-ups on social media sites like Twitter these past few weeks but the above image looks likely to be from PUMA's promotional material which will released shortly.
It shows Olivier Giroud wearing what's supposedly the new away kit for the 2015/16 season. The shirt is pretty nice and it comes with plain blue shorts and hooped socks.
However, a second image has emerged online [below] which also claims to be the new away kit and I hope this one turns out to be accurate as I absolutely love it.
The home kit was officially unveilled last night but we'll have to wait until July 14th for the away kit to be confirmed, but I'm praying it looks like the image below.
The gold body complimented by the triangles and navy detailing looks simple, but stunning.
Which one of the two images is your favourite?