Arsene Wenger 'Very Optimistic' About Landing Key Target This Month
By
mac14
on June 11, 2015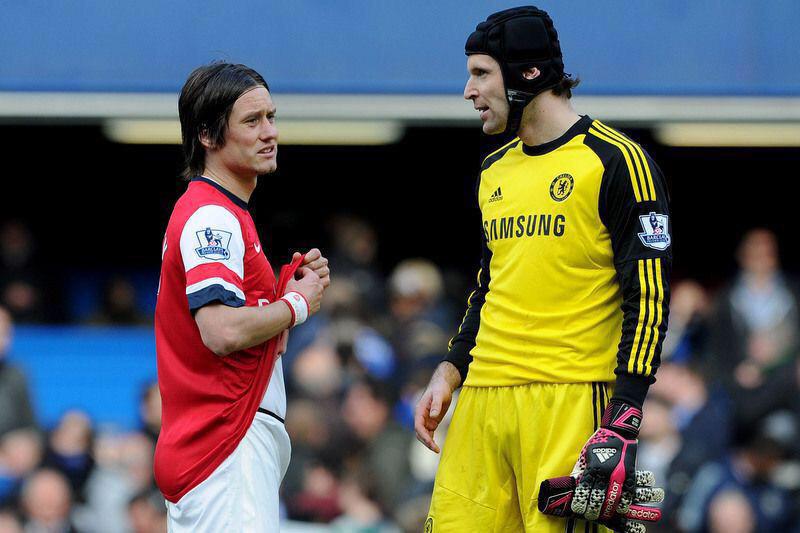 The Mirror claim today that Arsenal manager Arsene Wenger is 'very optimistic' about landing Chelsea goalkeeper Petr Cech this summer.
Cech is due to sit down with Chelsea officials next week to discuss his future where he's expected to tell the club he wants to leave after losing his first team place to Thibaut Courtois.
The newspapers suggest that the 33-year-old would prefer to remain in London where he and his family are settled, and the player himself admitted last week that any move away from the capital would cause him 'difficulties'.
That appears to put Arsenal in pole position and despite Jose Mourinho wanting to sell the keeper abroad, the Blues boss has admitted the decision is out of his hands with Roman Abramovich set to let Cech join a rival as a reward for 11 years of loyal service.
The Mirror are reporting today that Arsene is now believed to be 'very optimistic' about signing Cech as the goalkeeper wants to join Arsenal and Chelsea won't stand in his way.
The paper said:
"Mirror Sport understands the 33-year-old goalkeeper wants to join the Gunners – and Chelsea will grant his wish.

Gunners manager Arsene Wenger is thought to be very optimistic about tying up the transfer before the players report for pre-season training next month."
Arsene is set to bring in another keeper after losing faith in Wojciech Szczesny and Cech has now become the bosses top target.
I've made no secret of my desire to see the Czech international come to Arsenal as I think he'd be an excellent signing who's a huge upgrade on the keeper's we already have on the books.
All signs are pointing to a move happening this summer and it looks like the only thing that will prevent it going through is Arsene backing out of the deal.
That would be a huge mistake in my opinion. Cech is available, he wants to join, so it's a complete no-brainer. Let's hope we get this deal wrapped-up soon….