The £75m Trio Arsenal Must Sign To Become Premier League Champions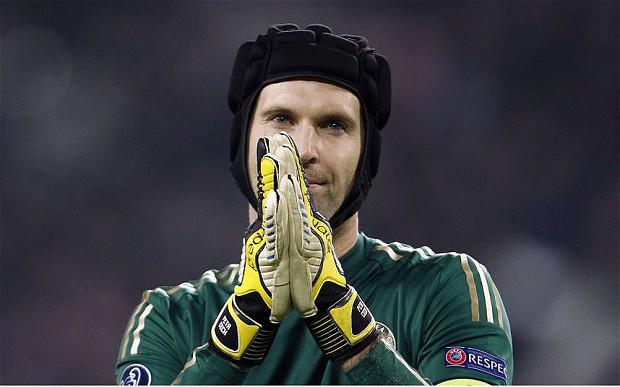 With transfer season firmly upon us, Arsenal fans are eager to find out which players we're being linked with and who Arsene Wenger has on his short-list of targets.
There is no shortage of players being linked with a move to the Emirates but I personally don't think there will be wholesale changes this summer and the boss will focus on quality rather than quantity.
We're currently third favourites in the Premier League title betting odds, which isn't a surprise given we just finished third in the league, but here I'm going to pick the 3 signings I think the boss needs to make this summer to turn us back into to Premier League champions next season.
1. Petr Cech
The Czech stopper is set to leave Chelsea this summer and I pray to god Arsene is going to do everything in his power to bring him to the Emirates.
Szczesny was axed in January but unlike some fans, I'm not convinced Ospina is the keeper we need long-term, so I'd sign a new No.1 this summer and we're reportedly in talks to land the 33-year-old Blues keeper.
Cech has everything we need. He has bags of experience at Premier League, European and international level and is a proven winner. We'd finally have a world class goalkeeper to reply on.
Chelsea will reluctantly sell him to a rival for £10m and Cech is believed to want to remain in London, so this deal is a complete no-brainer for me. If we miss out, we'll regret it big-time.
2. Morgan Schneiderlin
With Mikel Arteta expected to step into a coaching role, and Mathieu Flamini and Abou Diaby set to leave this summer, a new holding midfielder is certainly required as we need depth and competition for Coquelin.
Arturo Vidal would be a 'dream' signing but I personally don't see him leaving Juventus this summer so Morgan Schneiderlin is the  far more realistic target.
We have been linked with the Frenchman constantly for months and there have been reports we've already agreed personal terms – although this is yet to be proved accurate.
Schneiderlin has already confirmed he wants to join a club in the Champions League, while Southampton have acknowledged it will be difficult to keep hold of him.
A reported price tag of £25m shouldn't put Arsene off as it would be money well spent. Schneiderlin has been outstanding for the Saints for the past two seasons and he's got the perfect blend of attributes needed to play for Arsenal.
He is elegant on the ball, has a good eye for a pass, is physically strong, good in the air and pops up with the odd goal, so he'd be my pick for our midfield signing this summer.
3. Gonzalo Higuain
The final piece in the jigsaw is a proven goal-scorer. I'm a fan of Giroud's, but he needs help up top and can't play week-in, week-out. He was at his best when he was fresh back from injury, so another top class forward would ease the load up top.
While I'd love to see Karim Benzema come to the club, I think he'll end up staying at Real Madrid whereas Higuain is expected to leave Napoli after they failed to qualify for the Champions League.
The Argentinean international came close to joining Arsenal in 2013 but reports suggest the boss has renewed his interest with a £30m bid believed to be on the table.
Napoli are said to be holding out for nearer £40m but even at that kind of money Higuain would be a great buy as he's a proven goal-scorer and would give us a real potent threat up front.
So those would be my 3 signings this summer and it would cost us around £75m to pull off. We easily have that sort of money in the bank but when you consider the likes of Lukas Podolski and Joel Campbell are expected to be sold, we recoup a few million to balance the books.
With Cech, Schneiderlin and Higuain added to this squad, I honestly believe we'd have a title-winning team once again next season.
What do you think? Who would you sign?