Arsenal 'Strong Contenders' To Sign €27m Bundesliga Star – Reports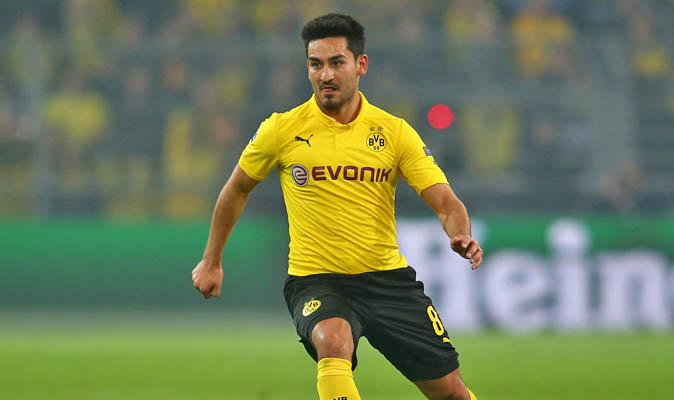 According to reports, Arsenal are now considered 'strong contenders' to sign Borussia Dortmund midfielder Ilkay Gundogan in a €27m deal this summer.
Dortmund confirmed last month that Gundogan has decided not to renew his contract at the club and with just one year remaining on his current deal, the player is expected to be sold this summer.
Arsenal were strongly linked with the German international last month and at one stage a deal looked to be on the cards with reports suggesting we had held formal talks over a potential move to the Emirates.
Arsene Wenger appeared to go cold on the deal as the papers soon suggested the boss had turned his attention to Morgan Schneiderlin, Arturo Vidal and Geoffrey Kondogbia, with Gundogan supposedly off to either Bayern Munich or Man Utd.
However, the Metro are citing reports coming from German outlet SportBild which claim Arsenal have once again emerged as 'strong contenders' for the 24-year-old's signature.
The paper suggests that Arsene is still keen to try and lure the midfielder to North London and with Gundogan yet to decide on his future, we still have a good chance of completing a deal that will reportedly cost €27m (£20m).
Gundogan was one developing into a fine midfielder before a back injury ruled him out of the majority of 2014 and it remains to be seen whether he'll be able to reach those heights again.
I've made no secret that my preferred option for a new midfielder is Schneiderlin, while I'd also love to see either Vidal or Kondogbia come to the club, but Gundogan would be a distant fourth on the list for me.
Don't get me wrong, he'd have the potential to be an excellent signing, but I'd just rather we went for one of the other names being touted as key targets in the media.