Champions League Final Preview – If Only Arsenal Were Involved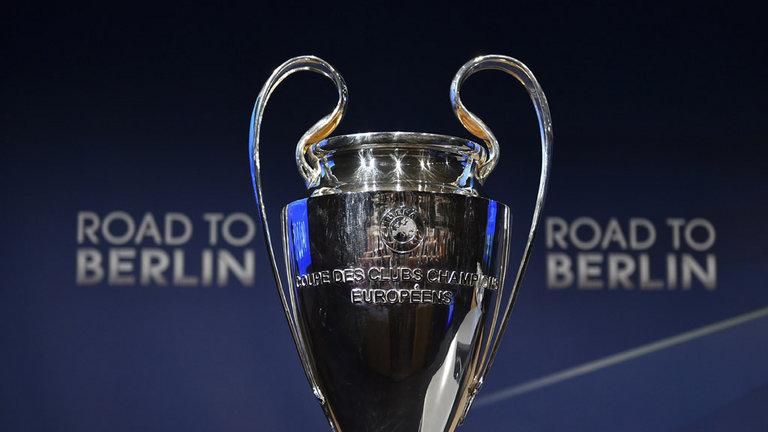 Juventus and Barcelona are both gearing up for Saturday night's Champions League Final in the knowledge that a win will secure them a trophy treble.
It kind of put's our FA Cup win into a little perspective, doesn't it? Don't get me wrong, I've enjoyed our back-to-back FA Cup wins as much as any Arsenal fan but what we really need is to be playing in occasions like the Champions League final again.
Even more impressive is the fact that Barcelona and Juventus have already secured their domestic leagues and cups, so they know that only 90 minutes (plus potential extra-time and penalty-kicks) stand in the way of continental glory.
Imagine the scenes outside the Emirates at that parade if Arsenal ever managed to secure the treble!? It would be amazing, but just don't like Jack Wilshere on the mic!
The clash this weekend will see Massimiliano Allegri and Luis Enrique face off in Berlin's Olympiastadion and will throw up some interesting duels all over the pitch, but unfortunately Giorgio Chiellini has been ruled out through injury so we won't see the Italian come up against serial muncher Luis Suarez again.
The Catalans are widely seen as favourites to lift the trophy that continues to elude Arsenal, but Juve are by no means out of the running after dispatching of Real Madrid in the semi-finals to ruin any hopes of a Clasico bout on the biggest stage.
The crunch match kicks off at 19:45 this Saturday and as part of the Football FanCast family, Arsenal Station will be providing updates and commentary in a Live Blog in association with William Hill – the home of betting, so keep an eye out on Saturday.