"I Will Definitely Stay At Arsenal" – Star Commits To Gunners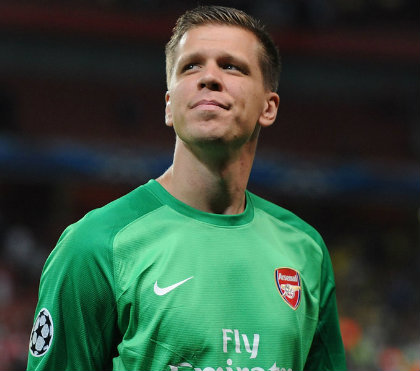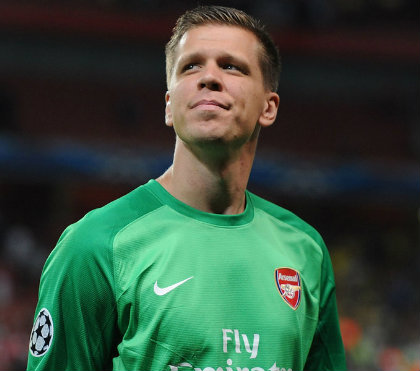 It seems one player won't be going anywhere this summer as Wojciech Szczesny has committed his long-term future to Arsenal despite losing his first team place last season.
Szczesny was axed as our No.1 after a disastrous display against Southampton on New Year's Day and was fined after being caught smoking in the showers after the game.
The 25-year-old played just five games for the first team since that day at St Mary's with all those appearances coming in the FA Cup – including Sunday's 4-0 demolition of Aston Villa.
The Polish international has been linked with a move away from the Emirates this summer with a loan move to Southampton suggested by some corners of the media in recent weeks.
However, Szczesny has now seemingly put an end to the speculation after telling reporters that he still has the full support of Arsene Wenger and not only will he 'definitely' be staying at Arsenal, but he's apparently here 'for good'.
He's quoted as saying in the Mirror:
"People like to speculate, but I'm happy where I am. I've got all the support in the world from the manager.

"I've had lots of conversations with him so you can stop your gossip now because I'm here for good. I will definitely stay at Arsenal.

"I'm grateful to the manager. He's been very good to me during the past couple of months, which have not been easy for me.

"But he's been very good, shown me all the support in the world and I'm very thankful he let me play in the final.

"I didn't really get a chance to disappoint him today, but I'm very happy with the clean sheet.

"We topped the season off with a great performance."
That sounds like a definitive statement from Szczesny and I'm in no doubt he wants to stay at Arsenal. He's been here since he was 16-years-old and loves the club.
However, what's he going to do if we end up bringing in someone like Petr Cech this summer? He's already behind Ospina and I really don't see Szczesny being happy being a No.3 so despite these comments, he might be forced to head out on loan next season.
I'm actually a big fan of Szczesny's and think he has huge potential, but his concentration just lets him down at times. That's the type of thing that can be solved in time with experience, so I'd personally hate to see him leave the club on a permanent basis.
Therefore, a season on loan might be best for all parties if we do sign Cech [or another new No.1], then we can reassess things in 12 months time, but it sounds like Szczesny will take some persuading to head out the exit door.