Arsene Wenger On Signing Cech & If He'll Buy A £40m Striker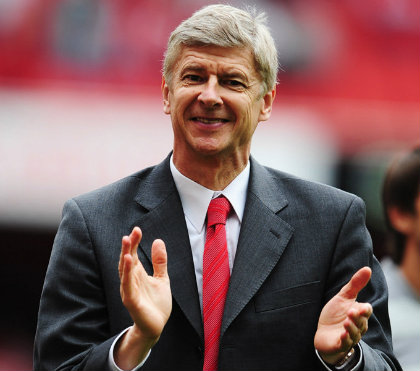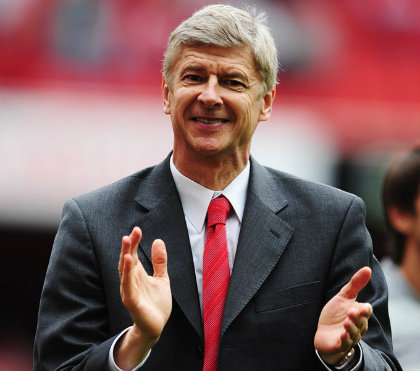 Arsene Wenger has played down suggestions he's 'focussed' on trying to sign Petr Cech this summer but refused to rule out spending big on a new striker.
The boss is understood to be in the market for a new goalkeeper after losing faith in Wojciech Szczesny and Cech has emerged as a key target.
The Czech international is expected to leave Chelsea this summer after losing his place in the first team and there has been widespread speculation suggesting he's set for a move to Arsenal.
During an extensive interview with beIN Sports, which was conducted earlier this week has now been published in the Mirror, Wenger was quizzed on his interest in Cech and although the boss insists his immediate focus isn't on signing the keeper, he didn't rule out making a move at the end of the season.
Q: Are you focused on signing on Petr Cech this summer?

A: "We are not (focused) on Petr Cech at the moment. We are focused on finishing well this season and therefore it is very important not to talk too much about what we do after. I'm focused on tomorrow. The quality of our season is decided now. We are not directly qualified in the Champions League. We have a FA Cup final to play and after that we see where we stand and what we do after that.
We all know Arsene likes to keep his cards close to his chest when it comes to transfers but I think it's safe to say we have a firm interest in Cech.
Only time will tell whether that means we'll sign him, but I'd love to see the 33-year-old come to the Emirates as he'd be a major upgrade on the keepers we have now.
Another area many Arsenal fans feel we need to strengthen is in the striking department and the boss was also asked whether he's planning to spend around £40m on a new front-man this summer.
Understandably, Arsene gave little away but he didn't rule it out and pointed to the fact that he's not afraid to spend big when top quality players are available, which makes you think he is considering bringing in another striker to compete with Olivier Giroud.
Q: You've made £40m signings for the last two seasons. Will your next one be a striker?

A: "I don't know. It's not necessarily linked with the money. I've shown many doubters that I'm ready to spend money for players who have the quality but, first of all, you must have the money and then, secondly, the players who cost that kind of money are available.
I don't think there's any doubt we do need to invest in another striker but buying a world class front-man is easier said than done.
I'd love to see us sign someone like Alexandre Lacazette or Karim Benzema but there's no guarantee's that Lyon or Real Madrid would sell, so we'll just have to wait and see what Arsene can pull out the bag this summer.