Arsene Wenger 'Desperate' To Seal €49m Striker Deal – Report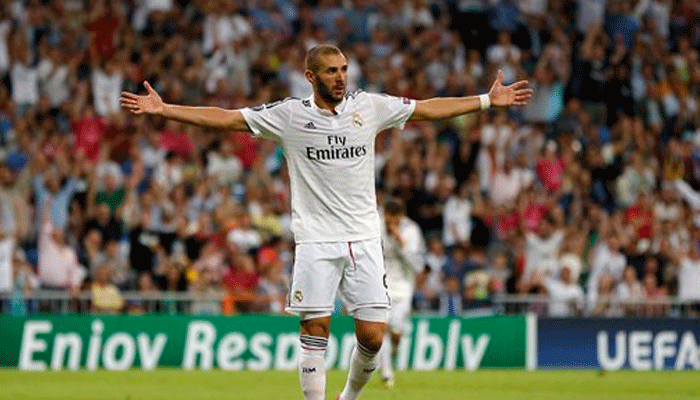 According to reports today, Arsenal manager Arsene Wenger is 'desperate' to complete a €49m deal to sign Real Madrid striker Karim Benzema this summer.
Benzema has enjoyed another decent season at the Bernabeu that's seen him score 22 goals in 46 appearances in all competitions.
However, with the Spanish giants set to end the season trophy-less, it's reported that Carlo Ancelotti is ready to cash-in on the French international to freshen up his attack.
The Metro are citing reports coming out of Spain which claim that Arsenal have been alerted to Benzema's availability and Arsene is now 'desperate' to complete a €49m (£35.5m) deal this summer.
Benzema has been a long-term target for the boss ever since his days at Lyon so I'm in no doubt that we would be interest IF Madrid were ready to sell.
However, I have my reservations over the validity of these rumours. Every summer we hear that they will sell the 27-year-old and every year he ends up staying, so I'm not getting too excited just yet.
I do feel we need to bring in another top class striker this summer and Benzema would be a dream signing, but I personally don't think Madrid will sell anytime soon.
Florentino Perez likes to make at least one marquee signing each summer but I have a feel a midfielder like Paul Pogba may be that player this summer, rather than a striker, so Benzema is likely to remain in Spain for now.
Where that leaves us is anyone's guess. I don't want the boss to buy for the sake of buying but we are a top class forward away from being genuine title challengers, so hopefully the scouts have a few targets lined-up for the summer. Lacazette?