Arsenal Ready To Offer Contract To Highly-Rated Ligue 1 Midfielder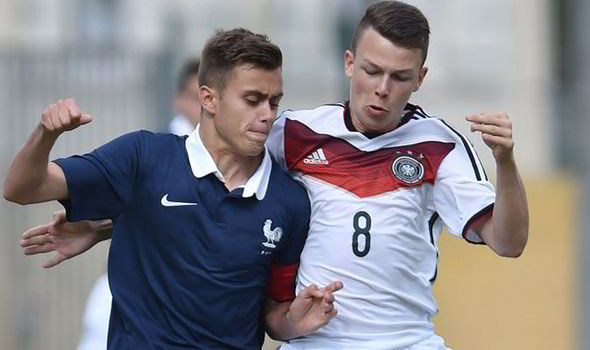 According to reports today, Arsenal are keen on signing highly-rated Saint-Etienne midfielder Rayan Souici and are set to offer him a contract to make the move to the Emirates.
Souici is regarded as one of the hottest young prospects in French football and has been dubbed by some sections of the media as the 'new Paul Pogba'.
The 17-year-old is currently on the books at Saint-Etienne but his long-term future is in doubt as he's yet to sign a professional deal with the Ligue 1 outfit.
It appears he could be heading to the Premier League as talkSPORT claim that Arsenal have been scouting the teenager for some time and are so impressed, that Arsene Wenger is ready to offer him a contract.
However, Saint-Etienne haven't given up hope of keeping the defensive midfielder and plan to hold fresh contract talks later this month while Liverpool are also believed to be keen, so we still have a long way to go before we wrap-up his signature.
But if we can persuade him to move to North London this summer, then we'll have to pay the French club around €1m (£750,000) in compensation.
If we do end up signing Souici then I doubt he'll make any impression on the first team for the foreseeable future but we'll have another hot prospect to get excited about.