Former Arsenal Midfielder Claims 'Jack Wilshere Should Join Chelsea'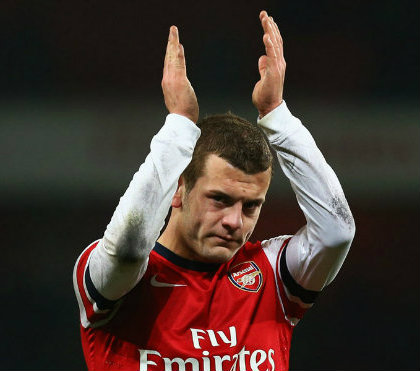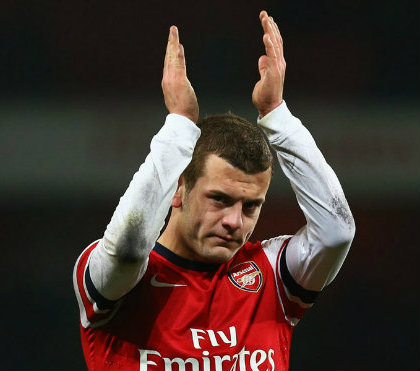 Former Arsenal midfielder Stuart Robson is up to his usual tricks after claiming that Jack Wilshere would be better off leaving the Emirates and moving to Chelsea or Man City.
Wilshere has just returned from five months on the sidelines with an ankle injury having come off the bench during our 3-1 win at Hull City last night.
The 23-year-old has been at Arsenal since he was 9 and has progressed through the youth ranks with many tipping him as a future captain of the club.
However, former midfielder Robson feels Jack would become a better player if he moved to Chelsea or even Manchester City(!).
He told talkSPORT:
"I think it is the right time for Jack Wilshere to leave.

"He will learn more about the game if he went to either Man City or Chelsea.

"He would learn the defensive side of the game, as well as the attacking side of the game. He would a better all-round player.

"He can still be one of England's top internationals for years to come of he gets the right tuition."
What utter b*llocks. Robson is a bitter parasite who only keeps himself in the media by slamming anything to do with Arsenal and Wenger. The guy is a total clown.
Wilshere would no doubt learn more about the defensive side of the game at Chelsea. That's all he'd learn for crying out loud. And he'd probably barely play as he'd struggle to displace Fabregas and Matic. So yeah, great idea Robson. Become a better player by sitting on the bench.
And City?! Do me a favour. Their squad is in need of a total overhaul and Pellegrini is going to be sacked this summer, so we don't even know who'll be in charge next season.
Yet Robson's claiming Jack will develop into a better player at the Etihad. Tell me Stuart, who was the last player to be 'developed' at City?! All they do is buy ready-made players, they have no idea how to develop a player.
Thanks for the great advice though. Next Robson will be telling us Ozil is a waste of money and Sanchez should have joined Liverpool. Oh wait…..too late.