Arsene Wenger Set To Open Talks With Midfield Duo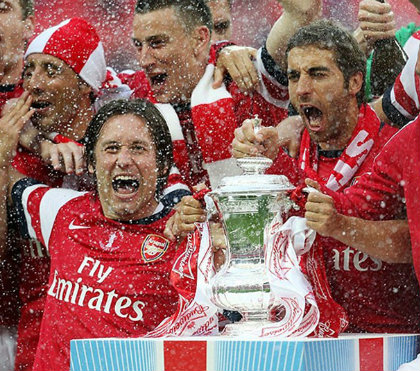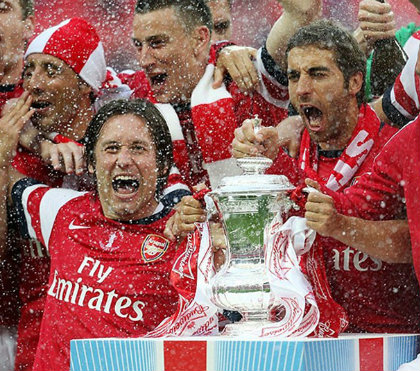 Arsenal boss Arsene Wenger is set to hold talks with midfield duo Tomas Rosicky and Mathieu Flamini about their future at the club.
After making just 3 appearances during the first half of the season, Rosicky was persuaded not to leave during the winter window and played a key role in our excellent form in January and February.
However, he's since fallen out-of-favour again and he hasn't made an appearance for the club since coming on as a late substitute against Newcastle on 21 March.
The 34-year-old is out-of-contract this summer and the likes of former club Sparta Prague are eyeing a move for the Czech international.
The Mirror claim that Arsene is set to hold talks with Rosicky about his future and he has said in the past that everything will be resolved by the end of the month, but I wouldn't be surprised if the midfielder decided to end his nine-year stay at the club.
The situation with Flamini is a little less clear-cut. The Frenchman has fallen behind Francis Coquelin in the pecking order and with Wenger expected to bring in another holding midfielder this summer, Flamini's future is uncertain.
The Mirror suggest that Arsene is also set to hold talks with the 31-year-old and I think we'll see him leave this summer. However, it's not clear whether that will be when his contract expires, whether he'll be sold or whether we might let him leave for nothing.
The Telegraph claim his contract expires in the summer of 2016, so if he was to leave this summer we could demand a fee, but other sources suggest his contract actually runs-out this June, so he might leave the club on a free transfer.
Either way, I fully expect Flamini to be on his way this summer and I wouldn't be shocked if Rosicky was to join him. Of the two, I'd much prefer Rosicky stayed but I'm not sure he'll be content being a bit-part player during his final years so will probably move somewhere where he'll get regular action.