Arsene Wenger Appears To Rule Out Move For Chelsea & Real Madrid Duo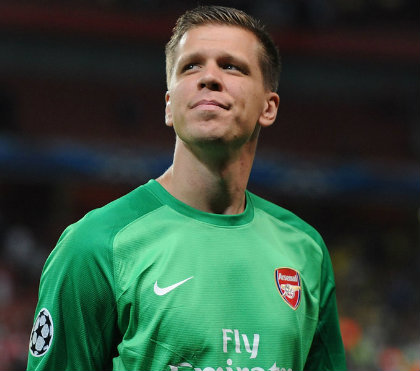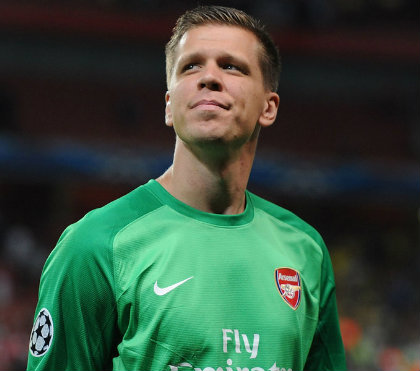 Arsenal Wenger has played down suggestions he'll be in the market for another goalkeeper this summer after insisting he's happy with David Ospina and Wojciech Szczesny.
The media have speculated for months that we'll sign another keeper at the end of the season after Szczesny was axed from the first team back in January.
Reports have strongly linked us with Chelsea's Petr Cech after he confirmed he won't spend another season as Thibaut Courtois understudy, with the Czech international believed to favour a move to Arsenal as he's settled in London.
There were also rumours coming out of Spain earlier this week that claimed Iker Casillas has agreed to join Arsenal this summer after Real Madrid apparently agreed to buy him out of his contract.
However, it appears Arsene has now ruled out making moves for either Cech or Casillas after telling reporters at his pre-match press conference this morning that he's not in the market for another keeper as he's happy with his current options.
He told Arsenal.com:
on if he's looking to strengthen in goal…

No, not necessarily.

on if the goalkeepers at club are good enough to win title…

I believe in the goalkeepers I have. I believe that Szczesny is a very good goalkeeper and Ospina has come in and done a fantastic job. You look at the numbers in the Premier League and you look at who is top of all the goalkeepers and you will see it's Ospina.
So, does this really mean we're not in the market for a keeper?
Well, the chances are it all depends on Szczesny. If he's prepared to stay and fight for his place knowing he'll start next season as No.2, then perhaps the boss will stick with what he's got.
But is that likely? It will be difficult for Szczesny to go from being No.1 for the past three seasons to being demoted to No.2. Arsene has clearly lost faith in the Pole so my guess is he'll be on his way this summer and then we WILL be in the market for a new stopper.
Arsene can hardly admit he's looking for a keeper now as it will all-but confirm Szczesny's exit before the season is over, plus he could start in the FA Cup final so we wouldn't want to dent his confidence, so I wouldn't expect the boss to say anything other than what he told the press this morning.
For what it's worth, I think we'd be mad to turn down the chance to sign Cech if he's up for the move and Chelsea are willing to do business with us. Casillas would be a great alternative but Cech would be my first choice.