Arsenal Legend 'Disappointed' After Wenger Snub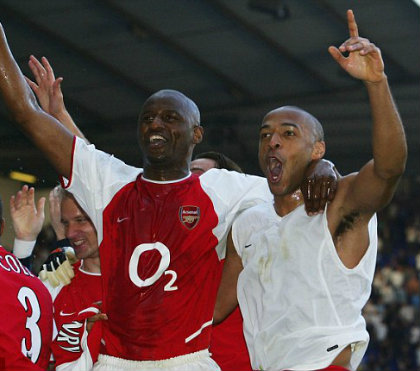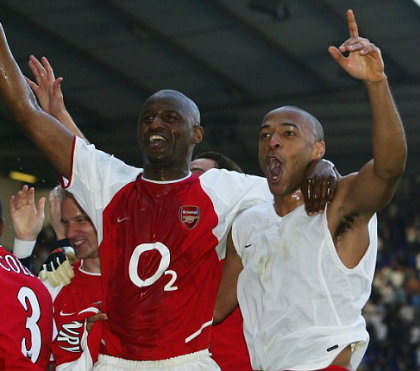 Patrick Vieira has revealed that he was left disappointed after Arsene Wenger failed to offer him a chance to return to Arsenal when his playing career came to an end.
Vieira became a true Arsenal legend after winning 3 Premier League titles and 4 FA Cups during his nine-year spell at the club between 1996-2005.
After a stint in Italy with Juventus and Inter Milan, the Frenchman ended his career at Manchester City in 2011 and went straight in to coaching.
Many people, myself included, assumed he'd head straight back to Arsenal to take up some sort of coaching role within the club but instead he went to City where he's currently in charge of their elite development squad.
Fans to this day are upset at seeing one of the clubs legendary figures working at one of our rivals but Vieira has confirmed that it wasn't his decision to reject a return to Arsenal, as he claims that Wenger never even offered him the chance.
Speaking to French magazine L'Equipe, the former midfielder is quoted as saying:
"Everywhere I go, people say that to me.

"It was out of the question for me to put myself forward. Why would I have done?

"When I stopped playing, I had an offer from City, and I didn't get a call from Arsene.

"If he had wanted me to work with him, he would have asked me. It was a disappointment for me, both from the club but also Arsene.

"I gave a lot to Arsenal, and the club and Arsene gave me a lot too."
It is intriguing why Wenger didn't want Paddy to come back to Arsenal. He seems like the right type of character you'd want to have around, especially among the youth squads, and he seems destined to go on and become a top coach or manager.
Arsene invited Thierry Henry back with open arms, whether it was to train with the club or coach the youth teams as he's doing now, but he's never really had that same bond with Vieira.
I'd personally love to see Paddy back at the club in some capacity but it seems we may have missed the boat as he's already being talked about as a potential manager for Marseille and even as a replacement for Manuel Pellegrini at City.