Wenger On Why He Didn't Re-sign Cesc Fabregas & If He Regrets It
By
mac14
on April 23, 2015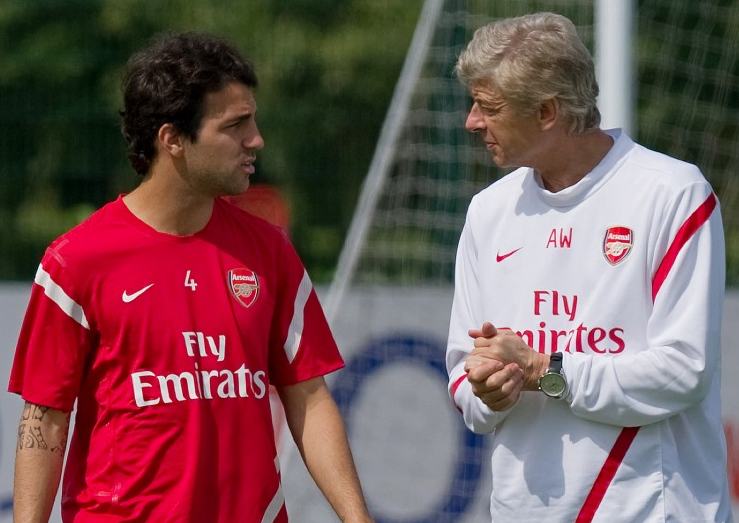 Arsene Wenger says he has no regrets over his decision not to re-sign Cesc Fabregas despite the midfielder being on the cusp of winning the Premier League title with Chelsea.
We had the chance to re-sign Fabregas last summer due to a buy-back clause we inserted into the deal when we sold him to Barcelona in 2011.
However, much to the annoyance of many Arsenal fans, Arsene chose not to activate the clause and stood by as Cesc joined London rivals Chelsea.
The 27-year-old enjoyed a hugely successful campaign at Stamford Bridge, providing 22 assists in his 42 appearances, and he arrives at the Emirates this weekend with the Blues sitting 10-points clear at the top of the table.
However, when asked why he didn't make a move to sign Fabregas and if he has any regrets about not re-signing the Spaniard, the boss told reporters today:
"The only regret I have is that he wanted to leave here," Wenger said.

"I think this club and myself had a positive influence on Cesc's life so I would be a-bit uncomfortable to have to justify myself today [as to] why he's not here.

"I believe that I'd rather it be the other way around."
I think most Arsenal fans would have loved to have seen Cesc come back to the club and were shocked when we turned down the opportunity.
However, in hindsight, he would have been a 'luxury' signing and one we didn't desperately need, but it will still hurt seeing him line-up for Chelsea this weekend and it will be even worse when he eventually lifts his first PL title standing alongside John Terry.
Let's hope we can get one over Cesc and Mourinho this weekend to lay a marker down for next season.