Team News: Wenger's Update On The Ox, Wilshere, Arteta & Gabriel
By
mac14
on March 13, 2015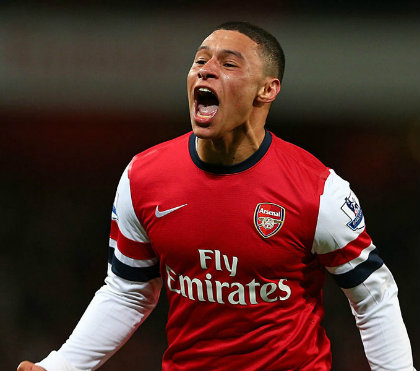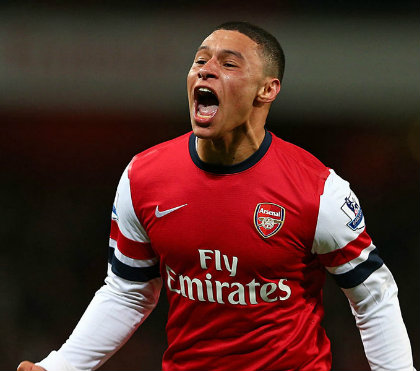 It's been another busy day of injury news at Arsenal so I'll bring you a round-up of all the latest news regarding the fitness of our players.
Arsene Wenger held his pre-match press conference on Friday morning ahead of the West Ham game and he gave Arsenal.com an extensive update on some of the boys.
The main news is that the boss confirmed that Alex Oxlade-Chamberlain will be our for up to four weeks with the hamstring injury that he suffered against Man Utd on Monday night.
It's a real blow for the Ox as he was just starting to find some form but he'll now miss a crucial period for us as well as England's international's at the end of the month.
The situation with Jack Wilshere is concerning as Arsene says there is still no comeback date set for him yet. Jack hasn't featured since November when he suffered ankle ligament damage.
He was due to return in late February but had to undergo a minor operation to remove two buttons that were causing his discomfort. He was only meant to be out for a matter of days but unfortunately it's taking longer than expected and Wenger says he won't be available to play for England either, so it looks like we can rule Wilshere out for this month too.
The good news is that Mathei Flamini is available again after recovering from his injury and Gabriel is due to resume full training on Sunday after a hamstring problem.
Mikel Arteta was also back in training today for the first time in over three months having recovered from an ankle injury. You can see photos of the skipper in action here, although he's not going to be in contention for the first team for another three weeks.
So here's what the boss told Arsenal.com earlier today:
on Oxlade-Chamberlain…
It's a classic hamstring. That means he will be out for three weeks, four weeks maximum. He will not be available for England as well.

on the frustration for Oxlade-Chamberlain…
It's very frustrating for him because he played more games than ever this season. In the last two months I feel he was a bit in and out. He has shown again on Monday night what an important player he can be for Arsenal and for England. It's a shame that in the final sprint and he's not there.

on how the Ox reacts mentally…
How much I don't know but it is affecting him because he loves to play. He is keen to play for England and I think it is a big blow for him. He knows as well that it is the type of injury where you can recover quickly and come back. But it is not an ideal moment.

on England squad announcement…
It's coming too soon for Jack Wilshere and Oxlade-Chamberlain.

on Jack Wilshere…
I don't know how long it will be before he returns because we have to respect the progression of his training.

on Flamini and Gabriel…
Flamini is back in the group today and available for selection. Gabriel should be back on Sunday.

on when Arteta will return…
In fact he's in full training today. I think three weeks.