Arsenal To Make Stunning €108.5m Bid This Summer – Report
By
mac14
on February 23, 2015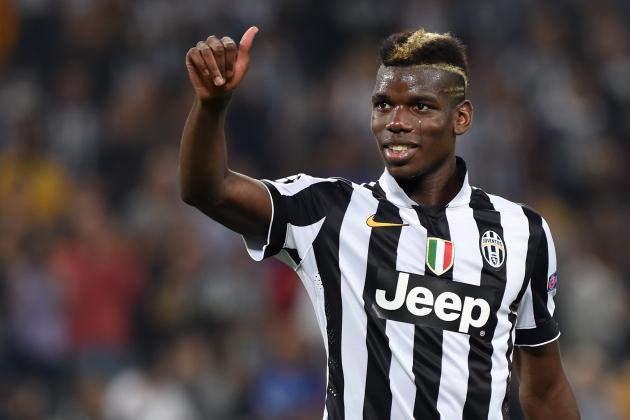 We've got some transfer gossip to bring you as the Express are reporting today that Arsenal will table a stunning €108.5m bid for Juventus midfielder Paul Pogba at the end of the season.
Arsene Wenger has supposedly made an athletic midfielder his priority this summer and up until now Morgan Schneiderlin has been widely tipped to be his first choice target.
But the Express claim that with Barcelona ready to make a move for the £25m-rated Southampton ace, the boss has now turned his attention to Pogba.
The Juventus star has become one of the best all-round midfield players in the world since making the move from Man Utd in 2012 and the newspaper suggests that we'll make a sensational €108.5m (£80m) offer this summer.
So what to make of this rumour?
Well, the Express claims we'll move for Pogba due to Barcelona's interest in Schneiderlin, but they completely fail to mention the fact that the Catalans can't buy anyone until January 2016 due to their transfer ban.
Sure, they could put the ground-work in place this summer and get a deal agreed for the winter window, but I'm not sure Wenger would change his transfer plans simply because Barca are showing a passing interest in Schneiderlin.
I also fail to believe that Arsene, or Arsenal, would sanction an £80m bid. And that won't even include associated taxes, fees and a huge long-term contract for the player. We probably have the money to do it after the new TV deal, but would Arsene blow that sort of cash on one player? I highly doubt it, even for someone like Pogba.
So as exciting as this report seems, it's nothing more than Idle speculation if you ask me. Schneiderlin is a far more realistic target than Pogba this summer.