Photo: Jack Wilshere Snapped Smoking Shisha Pipe In London Club
By
mac14
on February 4, 2015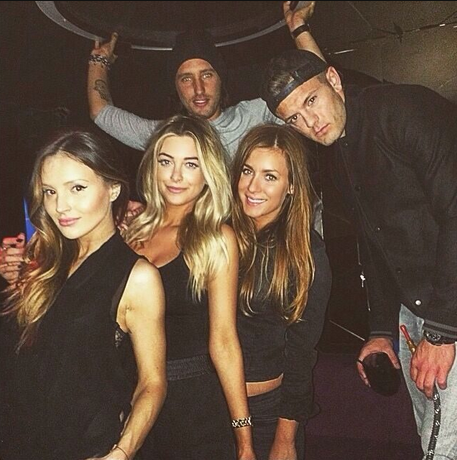 It looks like Arsenal's Jack Wilshere could be heading for yet more trouble after being pictured smoking a shisha pipe in a London club.
Jack has already been criticised by Arsene Wenger twice in recent years after pictures emerged of him smoking cigarettes – once outside a club in 2013 and again last summer in Las Vegas.
So the boss may not take too kindly to the latest picture to emerge online which shows the midfielder holding a shisha pipe while he was at Libertine Club in London last weekend.
Were you holding it for a friend, Jack?
The above photo was uploaded to Instagram before being quickly deleted. Obviously a shisha pipe isn't as serious as a cigarette but Arsene is still likely to take a dim view of the 23-year-old being pictured in a club smoking anything again after his previous warnings.
Jack is due back from injury in a couple of weeks and you'd like to think he would be concentrating on his recovery 100%. Not out hitting the club scene at the weekend.
He's got a real fight on his hands to regain his first team place as Coquelin, Cazorla and Ramsey have struck-up an excellent understanding in midfield, and I really don't think pictures like this will do Wilshere any favours with Wenger.