VIDEO: Wilshere Spotted Kicking A Football, Early Injury Return?
By
mac14
on January 14, 2015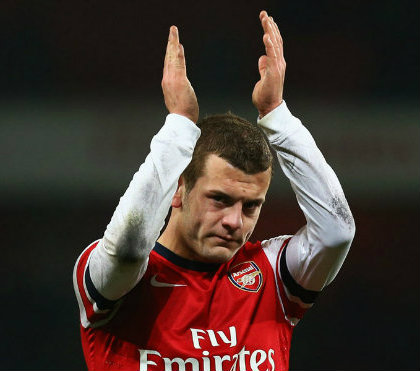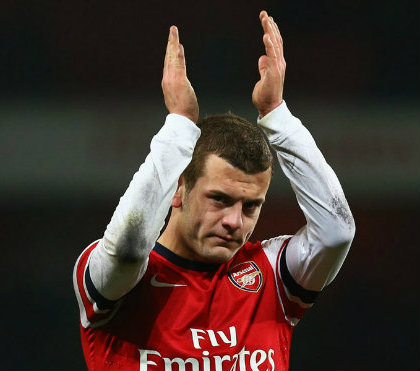 It seems Jack Wilshere could be a little closer to fitness than we're led to believe as he's uploaded a video of himself kicking a football.
Wilshere is currently on the sidelines after undergoing surgery on his left ankle back in November and wasn't due back until sometime in March.
However, Arsene Wenger confirmed last weekend that the midfielder is progressing quicker than expected and could make a return in late February.
The 23-year-old has been snapped still wearing his protective boot in and around London Colney recently.
But there was no sign of the boot in the video Jack uploaded to Instagram last night which shows him kicking a ball without any sign of discomfort as he took a penalty against one of the youngsters he coaches.
I realise taking a penalty against a child is far different from training or playing in a professional manner, but it's still positive to see Jack being confident enough to kick a ball with his bad foot, despite still apparently being some way off returning to training.
If the ankle wasn't feeling almost 100%, there's no way he'd risk kicking a ball yet, even if it was a bit of fun with the kids.
Is this a sign he could be back even before the end of February? We'll have to wait and see….