Wenger Confirms Injured Star Needs "Two To Three Months Rest"
By
mac14
on December 13, 2014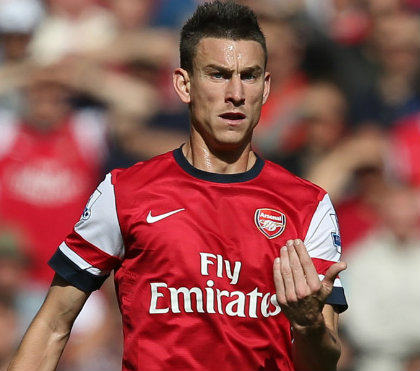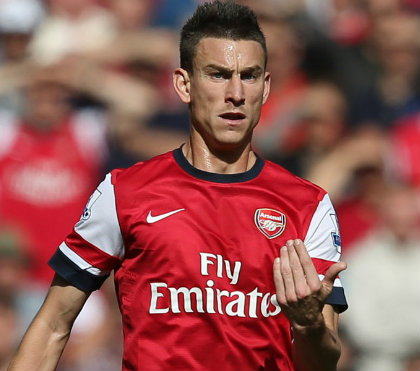 Arsene Wenger has been speaking about Laurent Koscielny's Achilles and revealed the defender needs 'two to three months' to completely clear up the injury.
Kos has been struggling to shake-off his Achilles problem all season and missed almost eight weeks after aggravating the issue while away with the France squad in October.
He returned to action in late November but managed just two games before picking up a calf problem – which is believed to have come about because Kos was over compensating to protect the Achilles injury.
It's not known how serious the calf injury is but he'll certainly miss tonight's game with Newcastle United.
Arsene has now revealed that there is no guarantee that the Achilles injury won't come back and the only way to ensure the problem is completely healed is to give the defender two or three months off.
The boss said:
"I have to consider the fact he [Koscielny] has an inflamed achilles and nobody can guarantee that will not come back," Wenger told the Guardian.

"No doctor says to me: 'It's over.' It can come back. Even with complete rest, you need to rest him for two or three months."
Arsene went on to say that even when Koscielny was rested in October, he wasn't completely rested as in order to strengthen the Achilles, you need to keep it working.
"But he didn't rest completely [in October]," Wenger said. "Because you have to load your achilles and strengthen, it is not a complete rest. To find back the strength in the achilles, you have to load it and work on it."
Is it just me or is this a little contradictory? Arsene first says in order to clear up the injury Kos would need two to three months complete rest. But then says it's not actually complete rest as you have to 'load' you Achilles to strengthen it.
Either way, the situation with Koscielny's Achilles sounds precarious and it could flare up at any time, which would leave us with a real problem in defence. Plus, as has happened with this calf injury, the troublesome Achilles can lead to other injuries.
The good news in some respects is that Wenger isn't going to rest Kos again. It's simply not feasible for us to rest our best defender for up to three months. We just don't have the depth in defence to do it, so we're left with no choice but to just manage the injury as best we can over the rest of the season.
Obviously this news only heightens our need to bring in a new centre-back in January. Let's just hope the boss A) makes up for his error in the summer by signing a defender and B) does it early in the window and doesn't leave it until the last minute!