RATINGS: Toothless Arsenal Only have Themselves To Blame
By
mac14
on November 22, 2014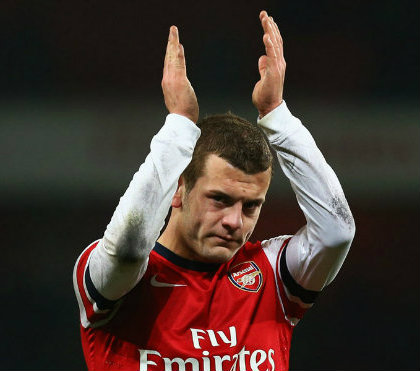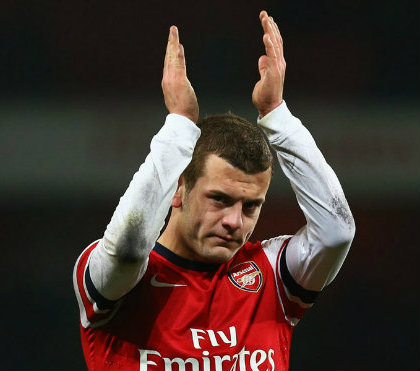 Only Arsenal could dominate a game like that and still lose. I really don't know where to start with this display. It was just so frustrating, and sadly so predictable.
Here are my ratings from the game:
Szczesny – 5/10 – A virtual bystander for the first half but was forced off after taking a hit to the ribs during the calamitous first goal.
Chambers – 6/10 – Very involved during the first half as we dominated but was part of the reckless back four that left our centre-backs exposed in the second half.
Mertesacker – 4/10 – For a man of his experience I was gobsmacked to see him charging forward in the 65th minute at just 0-1 leaving Monreal on his own at the back. Such an amateur display from our back four.
Monreal – 5/10 – Did his best out of position but was left badly exposed by those around him.
Gibbs – 5.5/10 – Pushed on waaaaay too much at 0-1 and left United with acres of space to predictably exploit.
Ramsey – 5/10 – His patchy form continues. Finishing was way off once again and chose to shoot when he should have passed too often.
Arteta – 5.5/10 – Did okay in the middle of the park when we were dominating but was nowhere to be seen when United burst clear to pick us off on the break. However, his assist for Giroud was superb.
Wilshere – 6.5/10 – Was enjoying a fine game before once again being forced off with an ankle injury. Missed a crucial chance to open the scoring at 0-0. He simply had to score!
Oxlade-Chamberlain – 6.5/10 – Was very positive in the opening half and was always keen to drive at their poor defence, but perhaps overdid it at times.
Welbeck – 6/10 – Worked hard as always but missed a couple of decent half chances.
Sanchez – 5/10 – Not his best game. Struggled to influence things and his set pieces were below par.
Subs:
Cazorla – 5/10 – Missed a couple of great chances to get on the scoresheet.
Martinez – 5/10 – Not particularly at fault for the goal he conceded.
Giroud – 7/10 – Stunning finish.
This was such a disappointing result given how dominant we were in the first half, but the longer we went without scoring it was sooooo obvious they were going to nick one at the other end.
However, there is no excusing how reckless we were when we went behind. We had almost 40 minutes to get back in the game and decided to push BOTH full backs right up the pitch leaving Monreal and Per exposed. It was suicide and we were just waiting to be picked off for the second. Only one man to blame and it's the boss……