Monreal & Flamini DROPPED: My Arsenal Line-Up To Face Sunderland
By
mac14
on October 23, 2014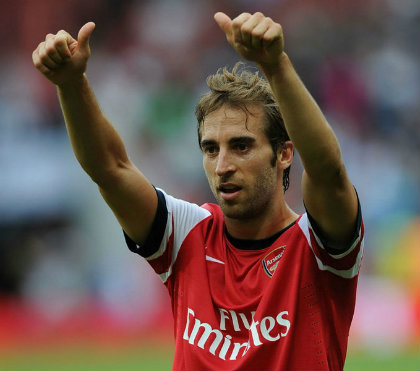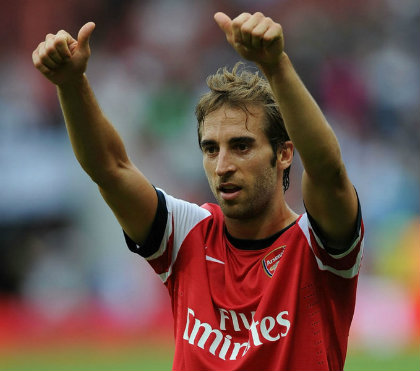 After a fortunate 2-1 win in Belgium last night, we quickly get back to Premier League action with a long trip to Sunderland on Saturday afternoon. This is the side I'd like to see Arsene Wenger put out:
Wojciech Szczesny will be recalled in goal after serving his European ban against Anderlecht. Emiliano Martinez didn't put a foot wrong last night but he'll drop back to the bench this weekend.
I thought it was a mistake from Arsene to persist with Monreal in the middle of defence. He doesn't look comfortable and neither does Per playing alongside him, so I think we should move Chambers into the center and start Bellerin at right-back.
Mathieu Flamini has also been a weak link recently so hopefully we'll see Mikel Arteta come back in to the side. The Spaniard isn't the answer to our defensive midfield issues but he's the best we've got.
In my opinion, Arsene's new 4-1-4-1 formation simply isn't working and we should revert back to 4-2-3-1. With Jack Wilshere suspended this weekend, Aaron Ramsey would start alongside Arteta and I think those two complement each other well.
Obviously Mesut Ozil is still injured so Santi Cazorla should start in the 'hole' with Alexis Sanchez on the left wing. Alex Oxlade-Chamberlain would be my pick on the right as Theo Walcott is still looking for match practice.
There's no news on whether he'll be in the squad this weekend, but I highly doubt he's in any shape to start so the best we can hope for is a place on the bench.
This is the side I'd go with: