Ramsey To Miss EIGHT Games & Not Play Again Until Late November
By
mac14
on September 29, 2014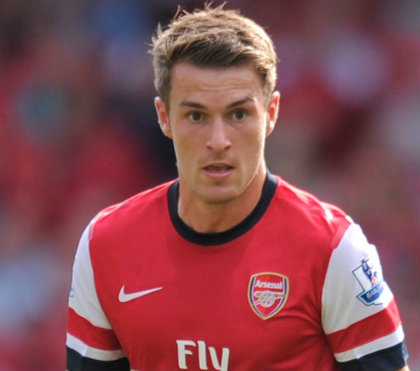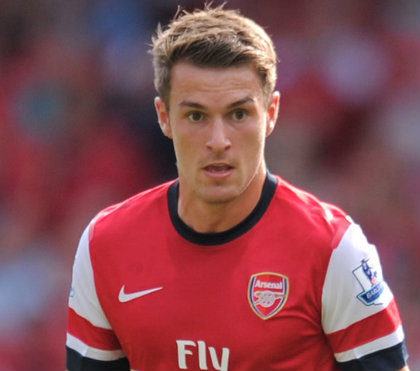 Aaron Ramsey is set to miss Arsenal's next eight fixtures and won't play again until late November, according to reports today.
Ramsey was forced off with a hamstring injury just before half-time during Saturday's 1-1 draw with Tottenham.
Arsene Wenger admitted straight after the game that the 23-year-old was certain to miss our next two games against Galatasaray and Chelsea as they waited for more news on the extent of the injury.
However, it looks like we're set to be without the Welshman for an extended period as the Telegraph and Mirror are both reporting that Arsenal medical staff fear Rambo will be out for at least four weeks, but possibly up to six weeks.
With our luck, it's almost certain that he'll miss the full six weeks [at least] so we should prepare ourselves to be without Ramsey for not only the games against Galatasaray and Chelsea, but also the subsequent fixtures against Hull, Anderlecht [A], Sunderland, Burnley, Anderlecht [H] and Swansea.
That would be a total of eight games missed and take us up to the November international break, and it's likely that Ramsey would then be ready to return for the visit of Manchester United on the 22nd November.
If losing Rambo isn't bad enough, Arteta and Wilshere are also set to miss the Galatasaray game and possibly the Chelsea clash after also suffering injuries against Spurs.
To lose one player to injury in a game is bad luck, but three? There has to be more to it and thankfully Arsene has said he's going to analyse what's going. He told reporters:
"We have to really look at what happened.

"There's no logic as it's two players who were not involved in the week – no Arteta, not Ramsey – and they had quite a light week for them. We have to analyse what happened there. I don't understand." Wenger is quoted as saying by the Mirror
It's going to be interesting to see who partners Mathieu Flamini in midfield on Wednesday. Abou Diaby would be a decent option but he is nowhere near match fit yet. He might just about make it through against the Turks but there's no way he could then play against Chelsea on Sunday.
The other option could be to move The Ox back into midfield, which is what I'd like to see Arsene do, or possibly play Francis Coquelin.
So here we are, heading into a crucial double header that will shape our hopes in the Champions League and Premier League title race, with just four fit defenders and one fit central midfielder. Only at Arsenal….