Wenger Claims To Have Found Arsenal's New Defensive Midfielder
By
mac14
on September 26, 2014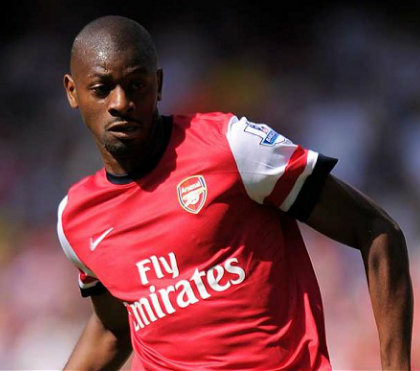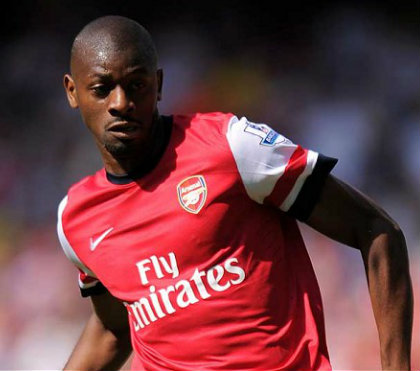 Arsene Wenger says he doesn't regret not buying a defensive midfielder in the summer because Abou Diaby has the ability to do the job for Arsenal.
A new defensive midfielder was identified as a key area this summer and we were linked with a whole host of names with the likes of William Carvalho, Morgan Schneiderlin, Sami Khedira and Adrien Rabiot all touted as potential targets at one stage or another.
However, despite our obvious need to replace Mikel Arteta in front of the defence, fans were left fuming that Arsene failed to bring in a world class defensive midfielder last month and our displeasure was only heightened when the club confirmed we had over £170m left sitting in the bank.
Undeterred, Arsene has now told the clubs website this afternoon that he has no regrets about not signing a dominant midfielder as he feels it was very difficult to find a player with more quality than Abou Diaby, and hinted that the injury-plagued Frenchman could fill the void if he keeps himself fit.
Wenger said:
on regretting not buying a defensive midfielder…

Not at all. Abou Diaby is a natural resource that I have because he's a top-quality player. If you look to find better quality players than Diaby on the market you will have big problems. He has not played for one and a half years and I tried to find a solution that suits him and us. What's happening is that he's not at his best at the moment because he needs competition. He has not got that change of pace and the power in his challenges that are his strengths, but if I can maintain him without any injuries he will come back and it could be a very satisfying solution for him and us.
Nobody is disputing Diaby's talent, the problem is keeping him fit! It's ridiculous to say you couldn't find anybody with more talent than Diaby because he never gets the chance to display his abilities on the football pitch.
Don't get me wrong, I'm a huge fan of Diaby and would love nothing more than for him to stay injury free and become our first choice defensive midfielder. He has all the attributes we need.
However, for Arsene to suggest he didn't buy an established defensive midfielder because of Diaby or he couldn't find a player with more quality than the 28-year-old is ludicrous. He's far too unreliable to even be considered as a squad player yet, never mind a vital component in a supposed title-challenging team.