Sanchez Dominates Shirt Sales & Leads To 403% Rise In Purchases
By
mac14
on September 25, 2014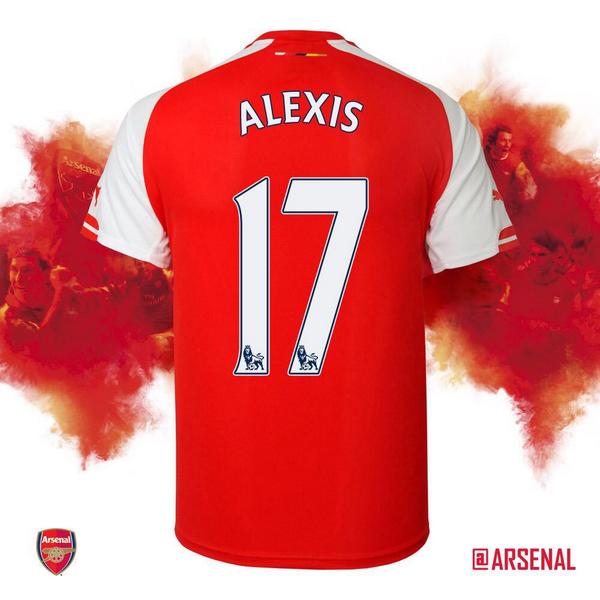 Unsurprisingly, Alexis Sanchez dominated the Arsenal shirt sales this summer following his move from Barcelona with the attacker accounting for over 36% of all sales.
The Chilean international arrived in July amid a flurry of excitement from Gooners across the world after completing a £32m move from the Nou Camp.
And it seems many Arsenal fans chose to have the 25-year-old's name on their shirt this season with online retailer Kitbag revealing today that 36.4% of all personalised Arsenal shirts sold through their website went with Sanchez – or 'Alexis' as he prefers to be known.
As a percentage per club, Sanchez is only second to Ronaldo (38%) worldwide, ahead of the likes of Sergio Aguero (33.7%), Cesc Fabregas (26.6%) and Angel Di Maria (20.6%).
Kitbag also revealed a huge increase in Arsenal shirt sales this summer with our new signings and the launch of the new Puma kits resulting in a staggering 403% rise in shirt sales.
With Sanchez the clear favourite among the fan base, it just goes to show the kind of impact a big-money signing can have.