Wenger Under Fire As Arsenal Confirm Cash Reserves Of Over £173m
By
mac14
on September 19, 2014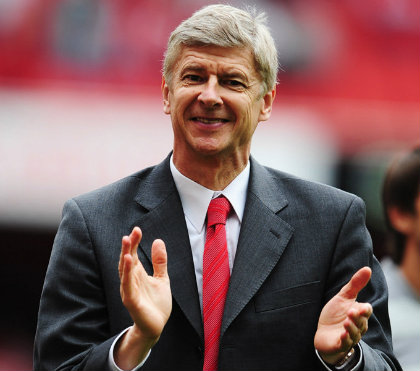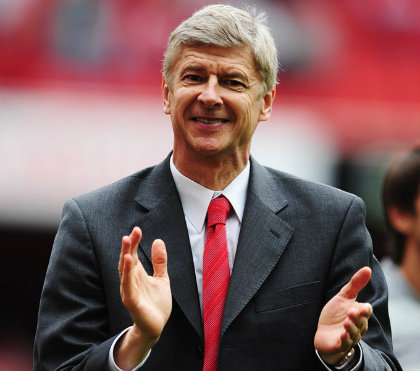 Arsene Wenger's transfer policy has come under fire once again after the club confirmed we had cash reserves of over £173m available this summer.
Arsenal have just announced their financial results for the year ending May 31, 2014, and the figure that many fans eyes will be drawn to is the HUGE cash balance that was sitting in the bank.
Going into the summer window, Arsenal had £173.3m in cash reserves – and that's not including an estimated £30m that's set aside to service the debt.
Obviously we spent some money this summer on five new signings, but it's estimated that we still only spent around £50m net overall which would leave around £120m left over.
That is a ridiculous figure for any football club to be holding back, but it's even more ludicrous when there are glaring holes in the squad that weren't filled in the summer – namely a world class defensive midfielder and another centre-back.
Fans were left furious that Wenger failed to strengthen at least one of these positions this summer and the bitter taste is even more prominent now we've had it confirmed that there was PLENTY of money available to the manager.
It's widely reported that Arsenal hold back around £40m each season in-case we miss out on Champions League football, while we also ring-fence a further sum in the region of £30m for on-going running costs, but that would still have left Arsene at least £50m to spend on players in the summer.
Whatever way you look at it, he's simply not using the resources of the club to full effect and it's harming our chances of success on the field. There is absolutely no excuse for not bringing in a defensive midfielder in the summer.
There were a number of players who would have strengthened the squad, and every player is available at a price, but we clearly just refused to pay what would have been required to land them. It was reported we bid £20m for William Carvalho but refused to meet Sporting's £24m asking price. We missed out on a top class DM for £4m when we have over £120m sitting in the bank!
Releasing these figures was also a bit of a kick in the teeth just days after we were soundly beaten by Dortmund, with our captain and first choice defensive midfielder, Mikel Arteta, putting in a disastrous display.
Let's hope Arsene has learned his lesson and is prepared to spend some of this fortune in January. I won't hold my breath though.
Here are the key figures as released by Arsenal today, and you can see the full financial results on Arsenal.com:
Group profit before tax was GBP4.7 million (2013 – GBP6.7 million).
The group's total turnover amounted to GBP301.9 million (2013 – GBP280.4 million).
Turnover from football increased to GBP298.7 million (2013 – GBP242.8 million) driven mainly by Premier League broadcasting, the FA Cup run and commercial activity including a full year of the Club's extended partnership with Emirates.
Taking account of increased costs, principally wage costs, operating profits (before depreciation and player trading) from football increased to GBP62.1 million (2013 – GBP25.2 million).
Wage costs of GBP166.4 million (2013 – GBP154.5 million) represented 55.7% of football revenue (2013 – 63.6%).
Profit on sale of player registrations was reduced to GBP6.9 million (2013 – GBP47.0 million).
Low key year for property business with revenues of GBP3.2 million (2013 – GBP37.5 million including sale of the market housing site at Queensland Road) and operating profit of GBP0.4 million (2013 – GBP4.4 million).
The Group has no short-term debt and continues to be in a robust financial position with cash balances, excluding those amounts designated as debt service reserves, of GBP173.3 million (2013 – GBP119.6 million).