A List Of Celebrity Fans Including Piers Morgan & Mo Farah
By
mac14
on September 5, 2014
As one of the most famous clubs in the world Arsenal have a vast army of celebrity fans, some you'll no doubt have heard of, others you may not. All have one thing in common though, passionate support for the Gunners. With the new signings Arsene Wenger has made ahead of the 2014-15 Premier League season, there is plenty of optimism around and no doubt many well known faces will be at the Emirates when Arsenal start the new season, at home to Crystal Palace.
Piers Morgan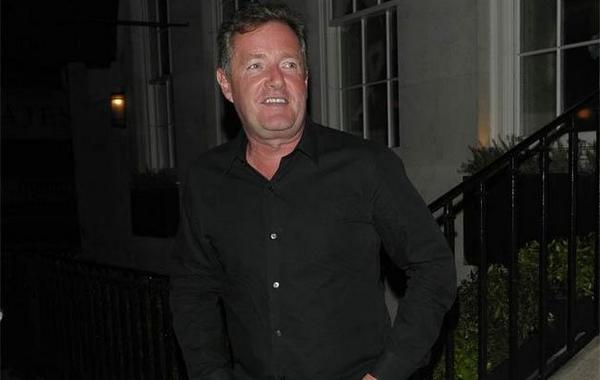 Morgan spends most of his time in the USA these days; he hosted a nightly programme on CNN until recently. However, as anyone who follows him on social media knows, he is a huge Arsenal fan who has been vocal of his criticism of the manager in the past. He's no doubt pleased with the new signings of Alexis Sanchez, Mathieu Debuchy, David Ospina and Calum Chambers. However, if the Gunners get off to a disappointing start, Morgan will certainly be one of the first to tell Wenger where he is going wrong!
Prince Harry
This is perhaps a more difficult one to prove. After all Prince Harry has never spoken of his love for Arsenal, though he has watched them play at the Emirates and at Highbury before that. Whatever the level of his devotion, Harry, with his red hair, is going for the obvious choice of team! His brother Prince William is reportedly an Aston Villa fan
Mo Farah
Farah is another US-based Arsenal fan, having moved to Portland, Oregon for training purposes. However, his love of Arsenal continues from afar. He has been a fan of the Gunners since childhood and he described his first visit behind the scenes at the Emirates as a "dream come true". He was at Wembley in May when Arsenal ended a long drought without a trophy by beating Hull in the FA Cup final. The national anthem that day was sung by another fan of the club, Leona Lewis.
David Clifton-Burraway
Maybe not as big a name as Mo Farah, Clifton-Burraway is a professional poker player who has moved from playing online to live poker and now plays in £5/£10 games with his biggest win so far being £25,000. His Gunners all-time hero is Dennis Bergkamp and he could, in theory, have played alongside him, having been a youth team player at Scunthorpe United before ending his fledgling career. Still based in London, he is able to follow the Gunners at the Emirates.
Roger Waters
The Pink Floyd songwriter and bassist has long had a great affinity with Arsenal which has lasted through his years with the band and beyond. One of his lyrics, in the song "Money" was "Four-star caviar daydream/think I'll buy me a football team". He never did buy a team, though if he did he would want it to be the Gunners. He may be one of the richest men in music but would probably have to get the band back out on tour if that wish was ever to come true.
Alan Davies
The star of Jonathan Creek and a regular on QI, Davies is an avid fan and a regular at the Emirates. He has courted controversy in the past, with some controversial remarks about the Hillsbrough disaster and Spurs fans, but one thing that cannot be doubted is his commitment to his boyhood club. In his memoir he recalls his mother sewing the club's badge onto his shirt and has spoken often of his support for the club through thick and thin.