French International All-But Confirms Arsenal Move On Twitter
Mathieu Debuchy has dropped a huge hint that he's set to be unveilled as Arsenal's first summer signing after removing any reference to him being a Newcastle player from his Twitter bio.
The French international has been strongly linked with a move to the Emirates in recent days and reports yesterday claimed that a £12m switch was a 'done deal', with the 28-year-old seemingly set to become Bacary Sagna's replacement at right-back following his free transfer move to Manchester City.
Debuchy fuelled talk of an exit from St James' Park last week when he once again admitted he wanted to be back playing in the Champions League, and he's now all-but confirmed he's on his way to north London after removing 'NUFC player' from his Twitter bio earlier today.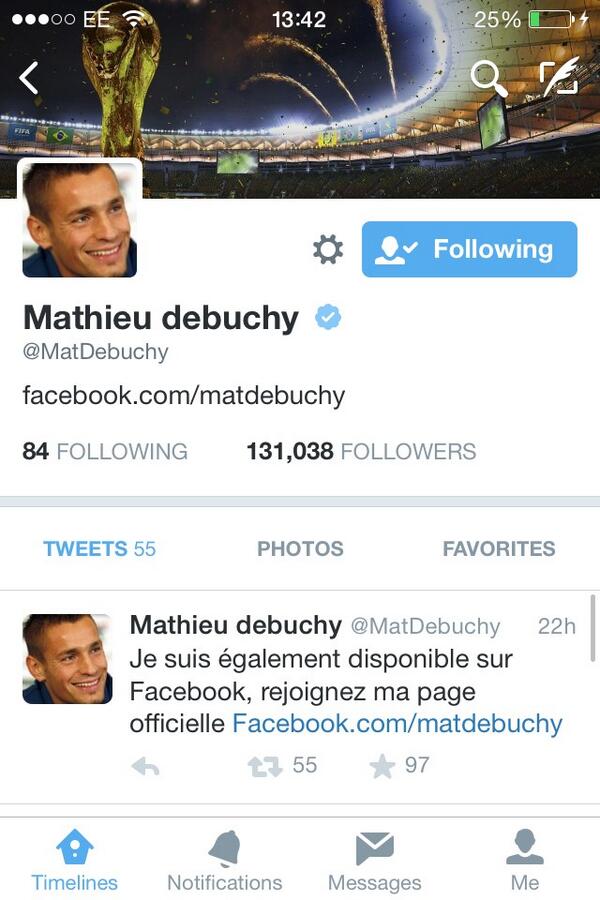 The defender is due to start ahead of Sagna in Friday night's World Cup quarter final clash with Germany and it's expected he'll complete his move to Arsenal once he's fulfilled his duties with France over in Brazil.
The news of Debuchy's imminent arrival has been met with a mixed response from Arsenal fans. Some feel it's a sensible purchase while others think it's 'too predictable' and would rather have seen Serge Aurier join the club.
Personally, I'm somewhere in the middle. It will certainly be an underwhelming signing, but he's a solid right-back who has plenty of Premier League experience and should be able to slot straight in to the defence.
He also currently keeps Sagna out the France team. Most fans would have liked Sagna to stay, so Debuchy can hardly be a bad replacement if we're technically buying an upgrade (in Didier Deschamps eyes anyway), so when you think about it, it's actually a decent buy.