Pundit backs Arsenal to win the league this season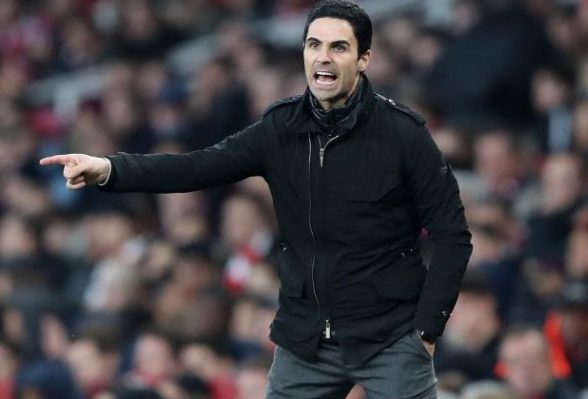 Former defender turned pundit Gary Neville has backed Arsenal to win the Premier League title this season.
The Gunners have started the season promisingly this term, accumulating 27 points from 12 games and sitting only one point behind the table topper Manchester City.
The North London club were unbeaten in the league up until they were beaten by Newcastle United in a controversial manner a couple of weeks ago. However, they have bounced back brilliantly from that result by defeating Burnley last Sunday.
So, Arsenal have been showing signs that they can go head-to-head with the Citizens for the league title this season. Now, speaking on Stick to Football(via the Standard), Neville has said that Arsenal can win the league this season, but one thing that could prevent them from achieving it is their lack of quality in the centre-forward position.
The pundit states that although Gabriel Jesus and Eddie Nketiah are good players, they aren't top-class strikers and they should sign one to achieve their lofty ambitions going forward.
Pundit backs Arsenal to win the league
Neville also says that Arsenal are currently among the chasing pack and that could be good for them as they couldn't manage to go over the line despite remaining on top of the league for the majority of last term.
Neville said:
"I think that Arsenal can win the league this season. Despite starting slow, the football will come, the football that we saw from them last season. The fact that they've started a little bit slower, I never think is a bad thing, they're sat there in the pack behind [top].

"My worry with Arsenal is a centre-forward, I like [Gabriel] Jesus and [Eddie] Nketiah but for me they are a number two and three, they need a number one. But I do think that when the football comes, and it could come after Christmas at March which is the right time, they could be the opposite of last season – a bit of a slow start and stronger finish."
I think Arsenal have the squad depth to challenge for the title this term, however, Man City will be keen on winning the league for four consecutive years this season. So, it will be extremely difficult for the Emirates club to lift the title this term, however, Arteta's side will have to achieve that to prove their doubters wrong.