EPL 2023/24: How Arsenal Can Dig Into The History Books For Inspiration
By
mac14
on November 15, 2023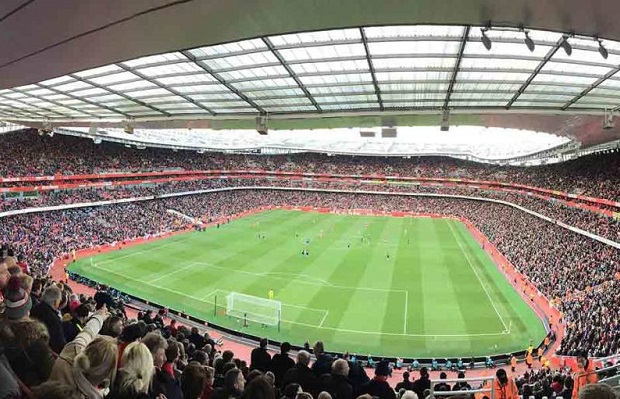 There's a lot of debate when it comes to the EPL. With a number of teams fighting it out, and millions more passionate fans rooting for their own team, it feels like everyone has their own opinions and beliefs when it comes to the big questions.
What was the best EPL season? What was the biggest EPL upset? Which team will win EPL 2023/24?
Let's be honest, millions of fans have shouted out a number of different names in response to all of those questions – because it's subjective. Fans in football are loyal, and they will fight their team's case until their dying breath. And to be honest, we wouldn't have it any other way!
But despite all this, there is one question that we think cannot be debated. A question that has a definitive answer and – no matter how hard some fans will try – cannot be argued against.
Who is the greatest EPL team ever to play?
The Arsenal Team Of 2003/04
With Spurs and Arsenal so far unbeaten in EPL 2023/24, you might be hopefully wondering: has an EPL team ever gone an entire season without a loss? And the answer is yes. Just one. Arsenal.
Exactly twenty years ago, Arsene Wenger led his side to an undefeated Premier League season, which is one of the hardest feats any team could ever achieve.
Sure Man City have been one of the best sides of the last five years, Man United have impressed with the sheer number of EPL wins, but no other side can claim that they have gone an entire season without losing a single game.
That was what the Arsenal team of 2003/04 achieved. With Thierry Henry at the peak of his powers, and Dennis Bergkamp adamant to finish his career with a flourish, every star aligned in the season that was painted in red. With a solid defence and lethal counter attacks, they undid every team in a manner befitting of legends, while the Arsenal 2003/04 coaching formations were some of the most innovative we have seen, both before and since.
Inspiration To Be Found For The Gunners
There's a whole lot of inspiration to be found for the 2023/24 Arsenal team. For one, they have been more or less written off by the most fierce football critics. While their 2022/23 campaign was impressive, the tail end left a lot to be desired, and many accused them of being over-achievers amongst the true greats like Man City and Man Utd.
Well, now Man City are struggling to find their form, and Man Utd are fighting hard to beat teams they should be chasing around the park. Arsenal, on the other hand, are unbeaten. They have turned around their fortunes seemingly set at the end of last season, and proved to everyone that they are a team to be reckoned with.
It's so important that they dig into the history books and get inspired by the Invincibles of 2003/04. There are a lot of similarities to be found with both teams and both predicaments, but if anything is going to take Arsenal down, it's their own confidence and belief. Well, if the story of 2003/04 doesn't make you believe when you're wearing a Gunners shirt, nothing will!