Havertz isn't concerned about 'bumpy' Arsenal start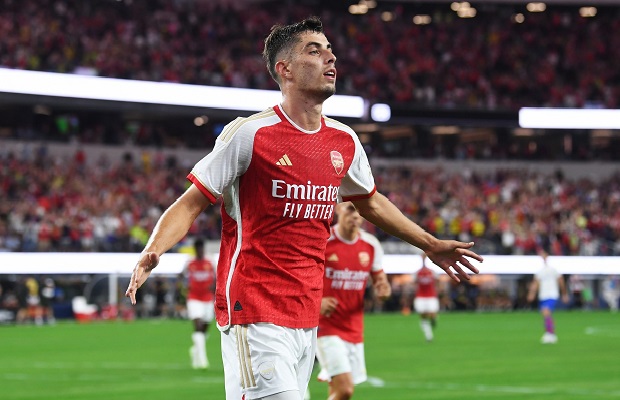 Arsenal's new summer signing Kai Havertz isn't concerned about his mixed start to life in North London.
After joining Chelsea from Bayer Leverkusen back in 2020, the 24-year-old endured a tough time at Stamford Bridge over the last few years, though he helped the Blues win the Champions League by scoring in the final against Manchester City a couple of years ago.
After being suitably impressed by the German's performance in the Premier League, Arsenal opted to sign the versatile player by spending a fee of around £65m this summer.
But, the midfielder hasn't had a great start for Arsenal so far this term as a result, Havertz has come under a lot of criticism in recent times. Mikel Arteta has also come under fire due to his decision to sign Havertz for a big fee.
However, the midfielder has said that he is currently relaxed about his recent form as he has previously gone through a similar situation when he changed clubs so he believes that things will get better when he is able to settle down in his new surroundings.
Havertz breaks silence
Havertz said:
"I think so far in my career I had phases here and there where things were a little bumpy – and of course I know that [the media] after four matchdays will just point out the negatives, and a lot of bad stuff will be written. It's not the first time I've come to a new club and so I know that it can take a bit longer and so I am relaxed about it."
There is no doubt about Havertz's quality. He is a versatile player and can play numerous positions so, having a player like that is a dream for any coach.
However, the biggest issue for Havertz is his lack of confidence at the moment. He looks good in linking-up the play and works hard without possession, but he seems to be doing everything very safely and is afraid of taking risks.
So, I think Arteta should keep faith in the German and continue playing him despite his struggles. If Havertz can regain his confidence then he has the quality to help the Gunners achieve success going forward.