Arsenal FC: The Road to Revival Under Mikel Arteta
By
mac14
on September 8, 2023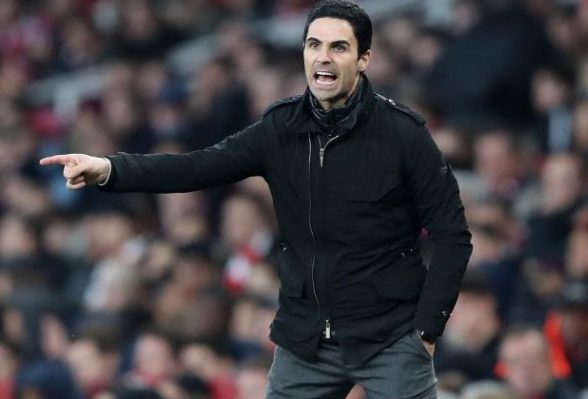 In the pantheon of English football, Arsenal Football Club holds a special place. With a history dating back to 1886, the club has consistently been a major player in the English Premier League. However, the last decade or so has been a turbulent time for the North London side. Marked by inconsistent performances and managerial changes, the club has faced long odds, both in soccer odds and public sentiment, to regain its past glory and add some fresh silverware to the trophy cabinet.
Amidst all the turbulence, Mikel Arteta, the club's current manager, has been working tirelessly to steer the ship back on course. This blog post aims to discuss the journey of Arsenal under Arteta, focusing on his tactical insights, player development, and future prospects.
Tactical Brilliance
Arteta assumed the managerial role at Arsenal in December 2019, and the immediate impact was noticeable, defying many Arsenal predictions about a rocky transition. As a former Arsenal player and an understudy to Pep Guardiola at Manchester City, Arteta brought with him a nuanced understanding of modern football tactics. His philosophy revolves around high pressing, quick ball circulation, and versatile attacking patterns, aspects that have positively shifted the narrative and expectations surrounding the team.
The FA Cup victory in the 2019-2020 season against Chelsea was a prime example of his tactical brilliance. His game plan stifled the Blues and showed the world that even with a less experienced squad, tactical discipline can win games at the highest level.
Player Development
Another area where Arteta has excelled is in player development. He has a keen eye for spotting talent and has been generous in giving young prospects their chance in the limelight. Players like Bukayo Saka, Emile Smith Rowe, and Gabriel Martinelli have become integral squad members under his watchful eye. He's not just focused on youngsters; more seasoned players have also found renewed energy and form, enhancing the team's overall performance.
This balanced approach to nurturing emerging talents and existing squad members has led to a more cohesive and motivated team ready to take on the challenges.
Future Prospects
While the path forward is fraught with challenges, the landscape at the Emirates Stadium is increasingly optimistic under Arteta's leadership. Not only has he shown a clear focus on nurturing young talents, but he's also made some significant acquisitions in recent transfer windows to build for the future. The signing of Declan Rice adds much-needed steel to the midfield, while Julian Timber brings additional defensive solidity. Goalkeeper David Raya provides another reliable option between the sticks, and the acquisition of Kai Havertz promises to elevate the team's attacking flair.
These new signings fit seamlessly into Arteta's system and indicate a serious commitment to breaking into the intensely competitive top four of the Premier League—a feat that has been elusive for the Gunners in recent years. Based on current momentum and squad depth, Arsenal appears to be on the cusp of becoming a formidable force, both in domestic competitions and on the European stage.
Conclusion
Mikel Arteta's tenure as Arsenal manager has been an intriguing mix of ups and downs, but what stands out is his clear vision for the club's future. He has blended tactical astuteness with a knack for player development, thus sowing the seeds of a potential revival. While there are hurdles to cross, including solidifying a top-four position and making a mark in European competitions, the trajectory under Arteta seems promising.